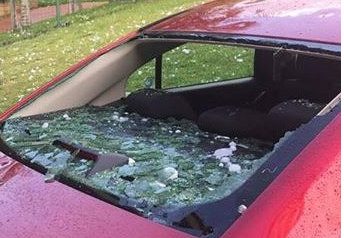 Two teens have been charged after trying to force their way into an Elermore Vale home, wielding baseball bats.
Police say a woman opened the door to her Lake Road home on Tuesday afternoon, when the pair threatened her and a 17-year-old boy.
The duo took off before allegedly smashing several of the house's windows and a number of vehicles parked on the street.
More than $15,000 worth of damage was caused.
Soon after, an unmarked police car located an 18 and 16-year-old, who were taken to Waratah Police Station.
Both males face court today on break and enter offences.
Investigations continue, with officers urging anyone who may have had vehicles damaged in the area to contact Newcastle Police.