Bahtabah Local Aboriginal Land Council has won a land claim for a site at Pelican today, exactly five years since a marina collapsed into Lake Macquarie.
The marina complex and popular restaurant, Milanos On the Lake sank into the water, with people inside escaping unharmed.
Today, the Land Council is celebrating its successful native title claim.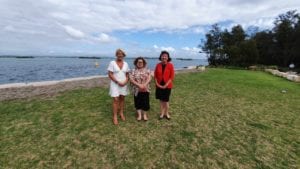 It's crown land and has been unused, therefore under the land rights act, a claim could be made.
Reporter Jane Goldsmith is speaking with Bahtabah Land Council about their plans, as well as Mayor Kay Fraser and Swansea MP Yasmin Catley.
Tune in for more, tonight at six.