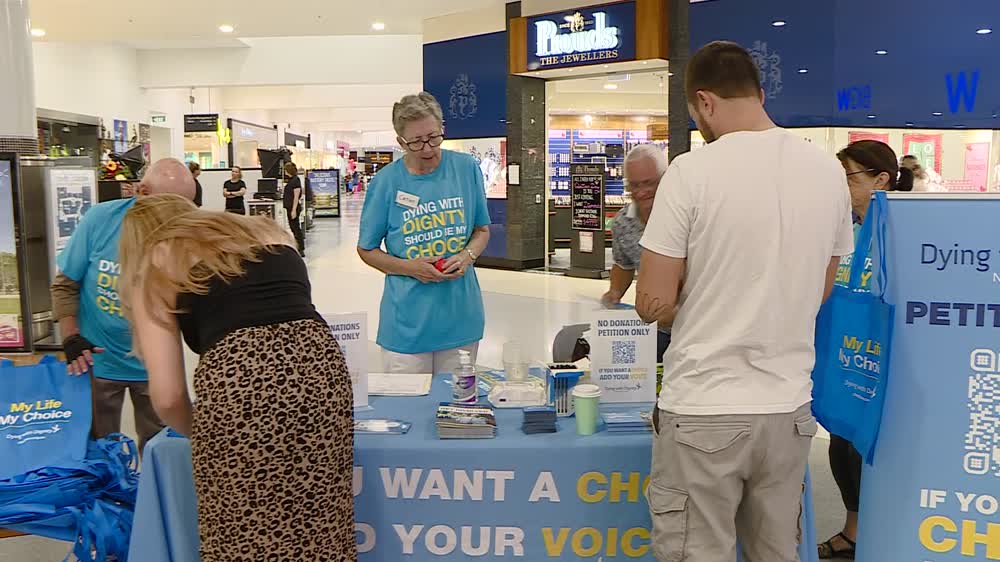 Northern Rivers residents in support of voluntary assisted dying were at Lismore Square today collecting signatures for a bill that's set to be introduced into State Parliament later this year.
Cathy Barry's brother passed away from a terminal illness a year ago, she says having the choice would have made all the difference.
"once they've been diagnosed, that they get that choice, and have a peaceful and dignified, and hopefully pain-free end of life, which my brother didn't have," Dying with Dignity stall organiser, Cathy Barry, said.
Another stall will be held at Ballina Fair next Thursday.
For more information, head to dwdnsw.org.au.
(AUDIO IN PARTS)