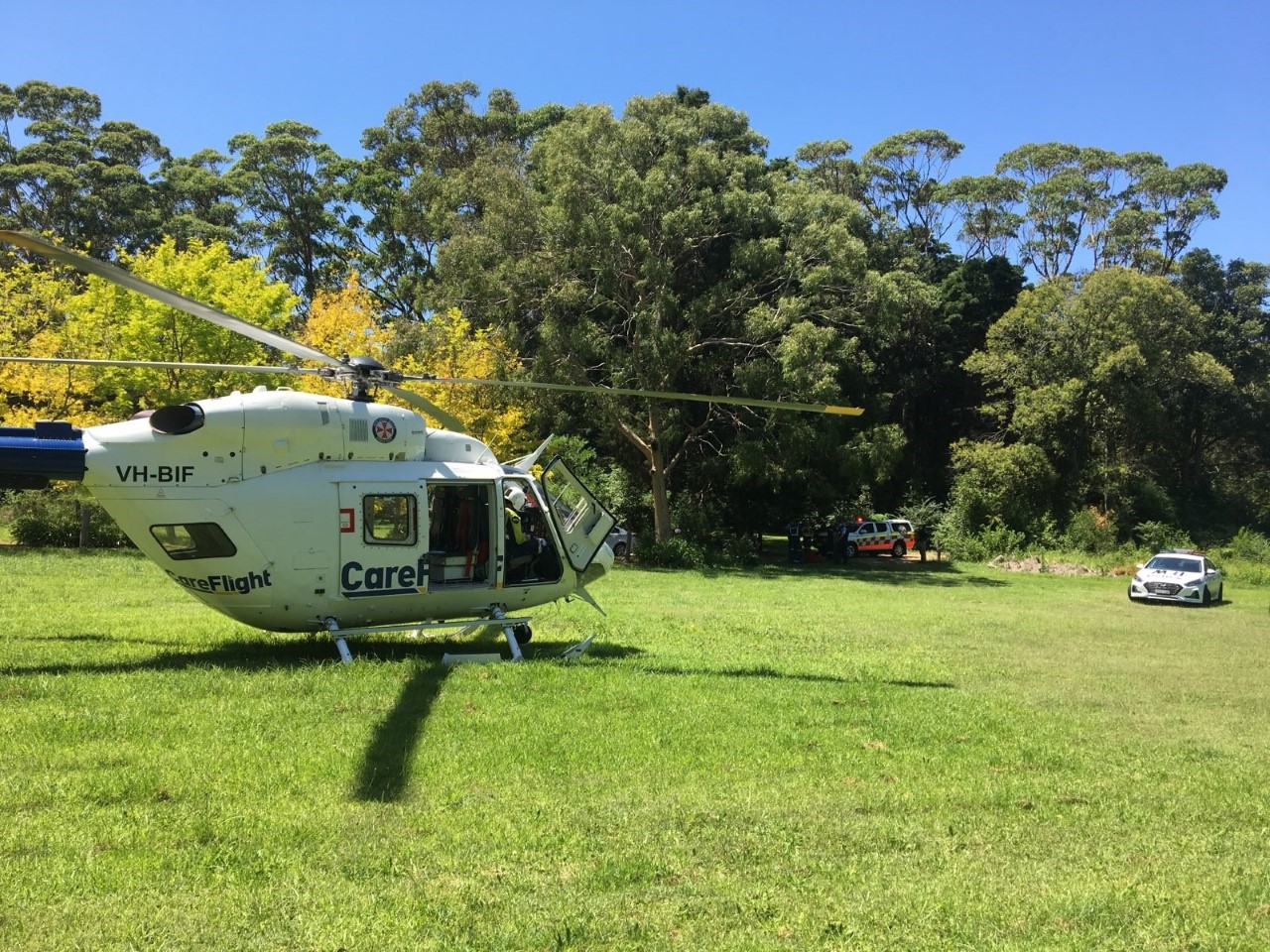 An elderly man is fighting for life after falling through the second storey floor of a house at Killcare Heights.
The 70-year-old was renovating a Babs Road property around 11:30AM Saturday when he dropped to a lower level.
He was airlifted to Royal North Shore Hospital with suspected head injuries.