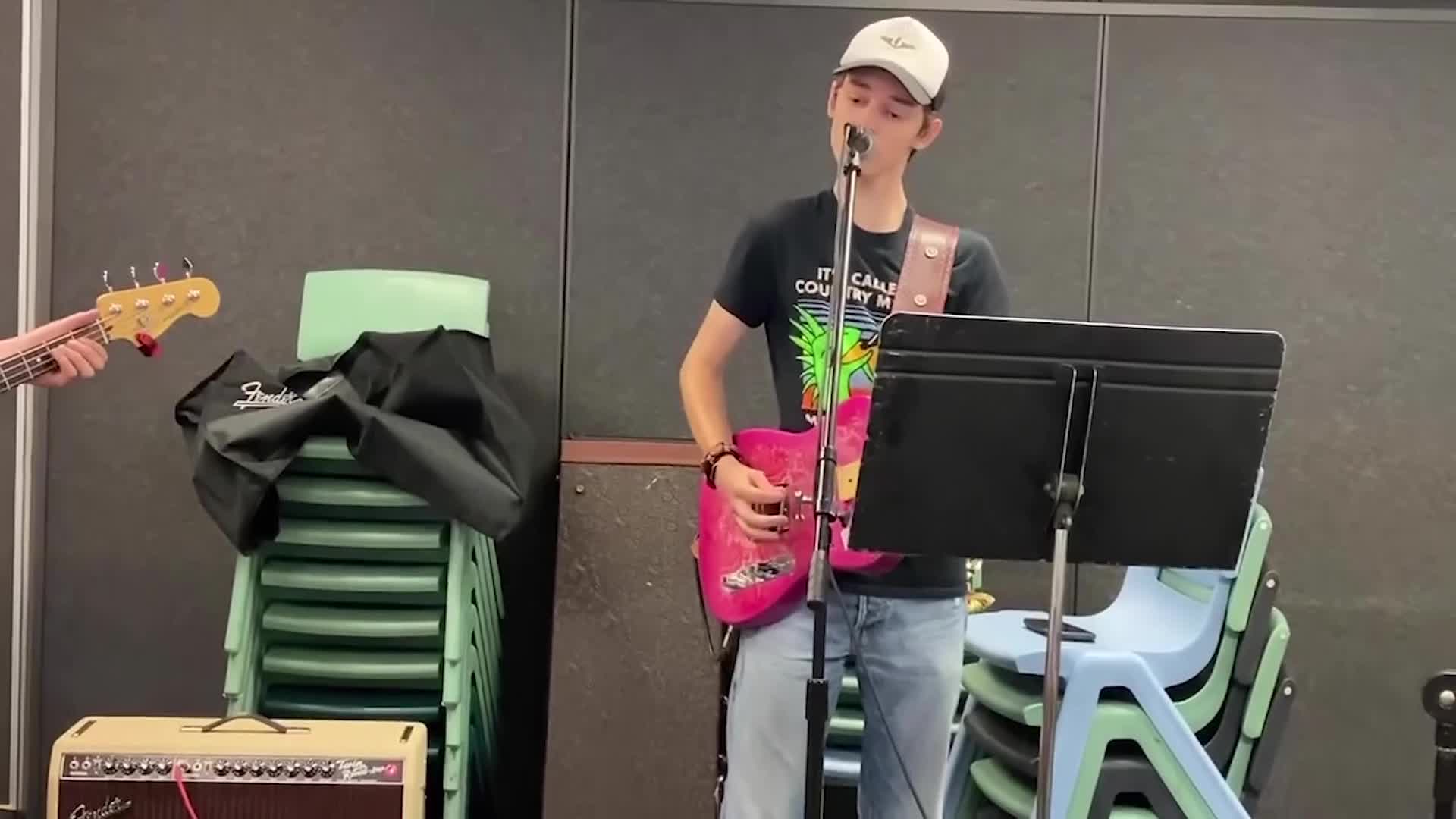 Tamworth band, FredBear, is set to hit the stage at the city's Moonshiners Bar on Sunday night to raise money for charity.
The band, which features sixteen-year-old Freddie Bailey Cook and his guitar teacher, Kim Beare, is donating all proceeds from the show to the Westpac Rescue Helicopter.
They've spent the past week rehearsing for the big night – alongside local bass player, Tom Manning.
Tickets can be purchased online.
(VISION ONLY)