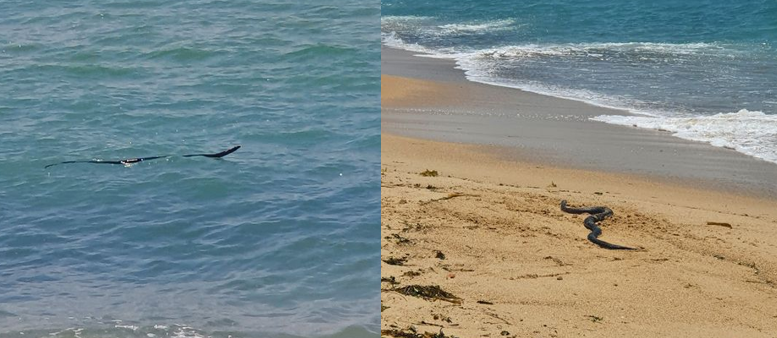 There have been plenty of shark warnings this summer at Newcastle and Port Stephens beaches.
But this notice is to be wary of a creature much smaller.
This week, a red-bellied black snake was spotted swimming along Lake Macquarie's Blacksmiths Beach.
The snake made its way to shore, scaring swimmers who were enjoying their day at the beach.
Local Jake Hodges captured photos of the snake's travels.
Wildlife conservationists say the snake is quite tame and will only attack if provoked.
They advise bush-walkers and beach-goers to be conscious and stay away if they spot one.
The warning comes after Sydney beach-goers were also reminded to stay alert this summer.
On the 2nd of January another red-bellied black snake was spotted near Maroubra Surf Life Saving Club.