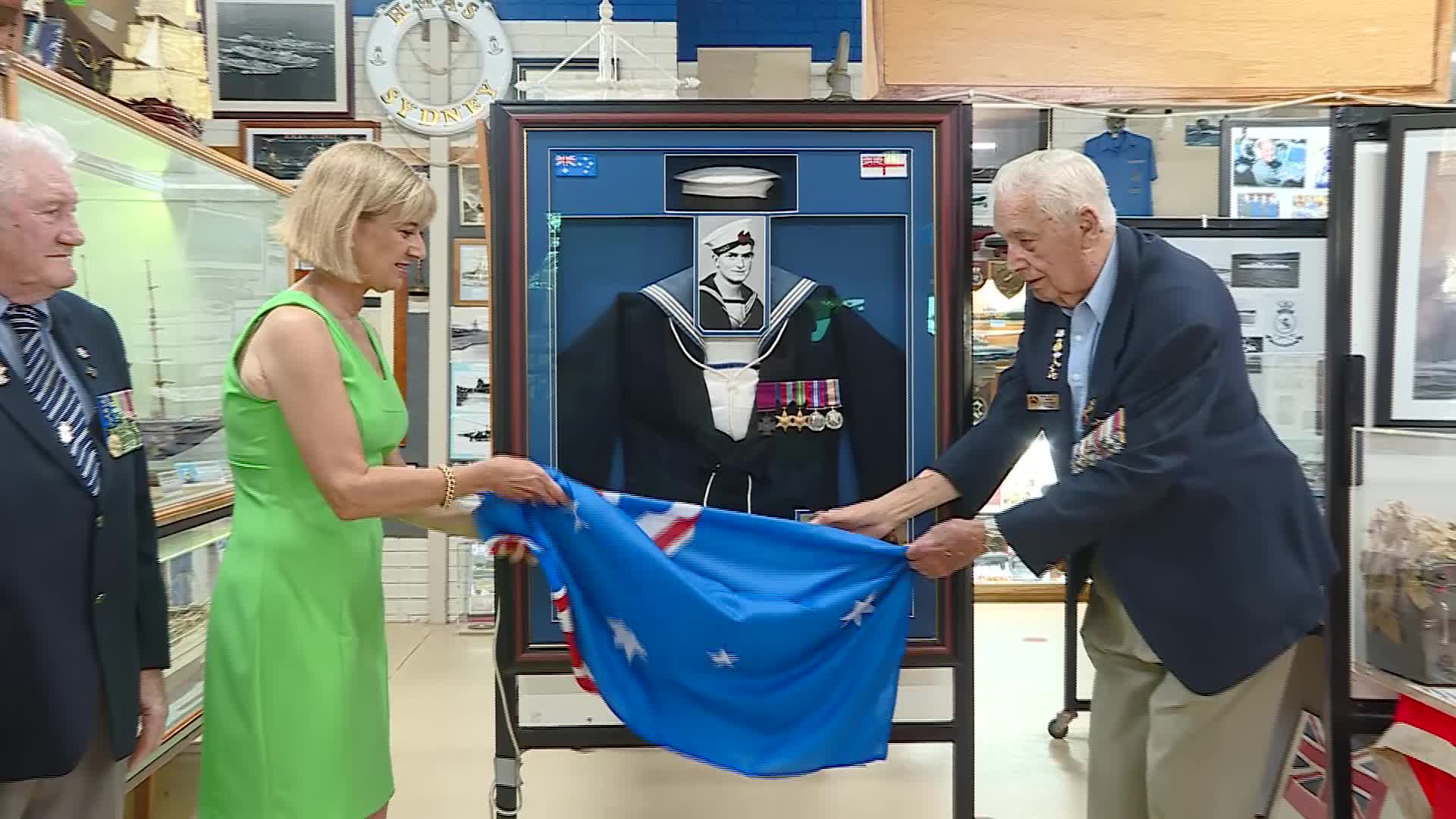 The late World War Two hero and recipient of the Victoria Cross, Teddy Sheean, has been recognised at Ballina's Naval and Maritime Museum this morning.
Sheean's nephew was on-hand for the ceremony, which included the unveiling of a one-of-a-kind display.
"As his ship was going down he continued fighting and that saved the lives of dozens of his colleagues," Federal Member for Richmond, Justine Elliot, said.
"As an ex-sailor it does my heart good, it's a very emotional day for me I'm afraid," Vern Bechaz OAM added.
The 18-year-old continued to shoot at Japanese aircraft as the HMAS Armidale sank in 1942.
(AUDIO IN PARTS)