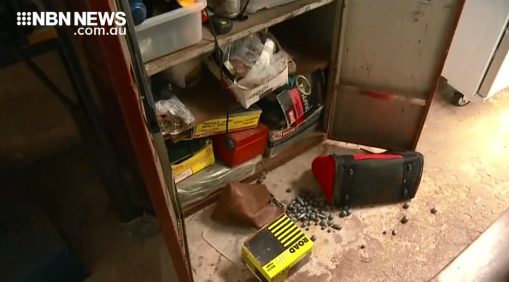 Police have arrested a man allegedly responsible for a crime spree across Lake Macquarie and Newcastle in recent months.
The 31-year-old was stopped on Minmi Road, Fletcher, yesterday, where officers say they found stolen items, methylamphetamine, and housebreaking tools.
The man is alleged to have broken into two businesses on Pendlebury Road, Cardiff, including charity service, Survivors R Us, stealing laptops, iPads, power tools, and other industrial equipment.
He's also alleged to have been involved in several property offences before Christmas in the Newcastle area.
The 31-year-old from Birmingham Gardens has been charged with 10 offences, including;
– Enter inclosed land not prescribed premises without lawful excuse
– Larceny
– Destroy/damage property (x2)
– Aggravated break and enter dwelling etc in company steal
– Aggravated break and enter commit indictable offence-in company-steal
– Possess housebreaking implements
– Possess prohibited drug
– Goods in personal custody suspected being stolen
He's been refused bail to appear at Toronto Local Court today.