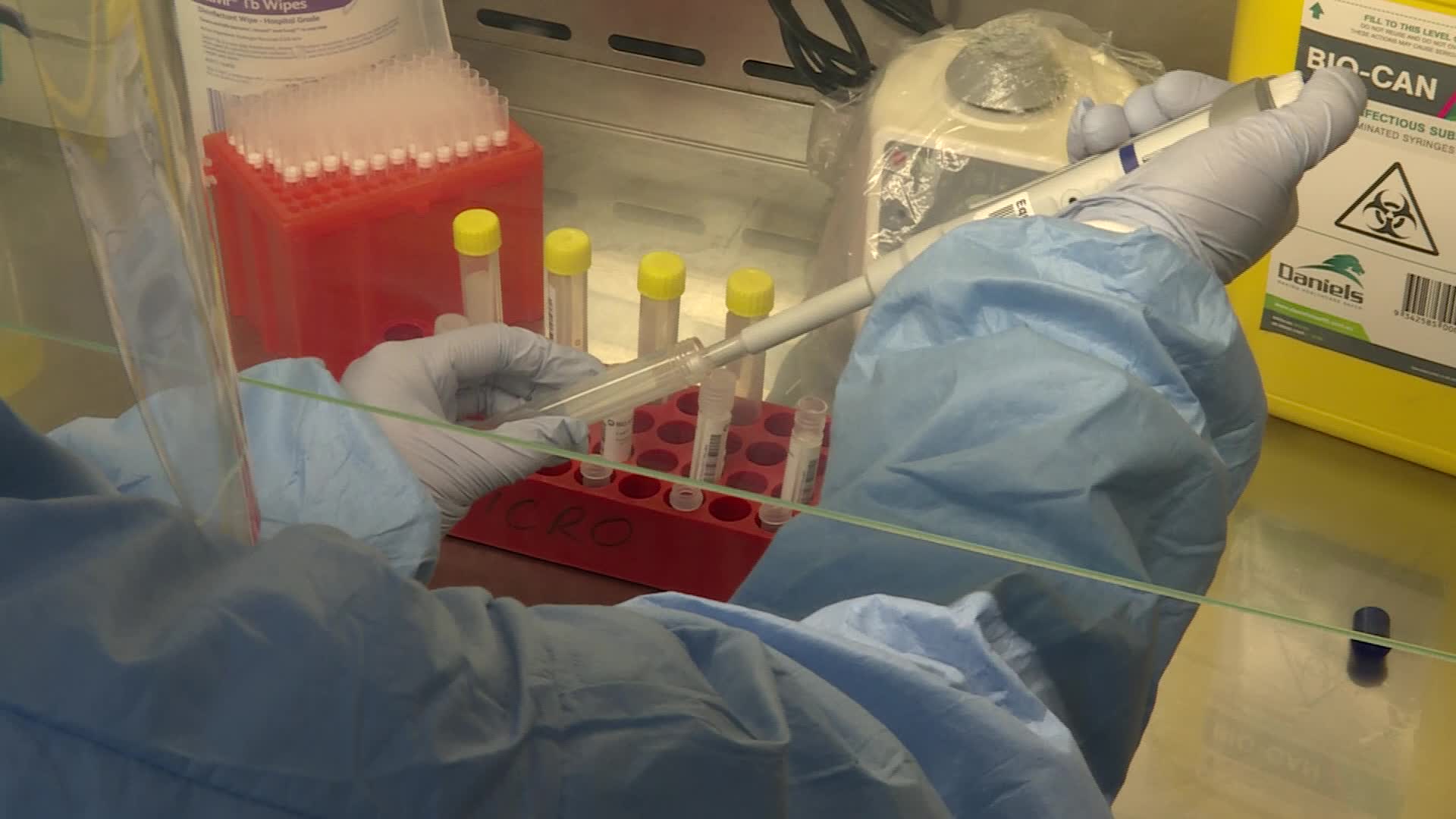 New South Wales has recorded five new locally acquired cases of COVID-19 out of 14,738 tests.
Today's numbers include two cases announced yesterday, involving a patient at the Mount Druitt Hospital emergency department.
The other three local cases include one linked to the Berala cluster, and two from the Northern Beaches – the source of their infections is still under investigation.
11 cases were also recorded in returned travellers.
NSW Health is concerned with the falling test numbers in recent days and urges anyone experiencing mild flu-like symptoms to get tested and then remain at home until a negative result is received.
The new local cases have prompted fresh virus alerts across Sydney.
People who dined at a Blacktown Workers Sports Club restaurant between 11.40am and 1.30pm on January 3 for more than an hour should self-isolate and go for a test immediately.
The case is linked to the club's Grange buffet restaurant.
People who were at the club that day but not in the restaurant should look out for symptoms.
The club said on its website it is closed for cleaning until later in the week.
Meanwhile a number of shops in Warriewood are also on the list.
People who went to Coles, Woolworths, Aldi and Rebel between December 31 and January 8 at the times listed, should have a test and monitor themselves for symptoms.
Other new locations, where anybody who visited should look out for Symptoms are Michael's Patisserie in Ashfield on Jan 6 from 4pm-5pm and Brookvale's Pool and Spa Warehouse on Jan 8, from 11.05-11.15am.
Also in Warriewood, the Pharmacy Less customers who were there from 12.25-12.35pm on January 8 should check for symptoms.
For further details and health advice visit https://www.nsw.gov.au/covid-19/latest-news-and-updates#latest-covid-19-case-locations-in-nsw