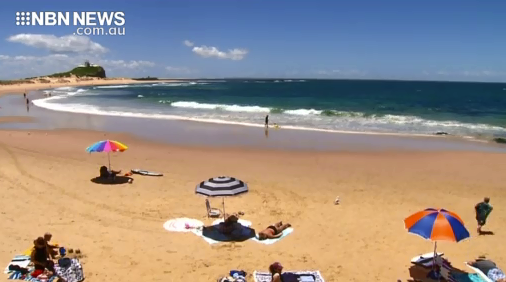 Swimmers at Nobbys and Newcastle beach were forced from the water today after three shark sightings.
Two of the great whites were spotted just 20 metres off Nobbys.
They were detected by a DPI shark drone, only deployed there this season.
"They're perhaps an inquisitive type of shark and if you're in their territory they want to know why. This technology, the drones, no give us the opportunity to forewarn us or give us the heads up there is a possibility of an interaction." – Hunter Surf Life Saving president Henry Scruton.
Both beaches were closed for the day.