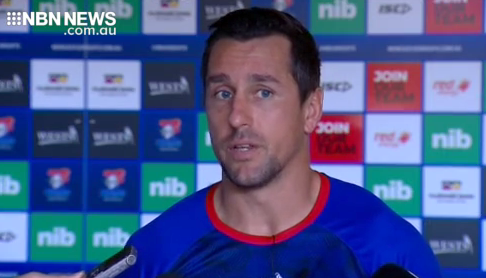 There could be a massive shake up in the leadership team at the Newcastle Knights following Mitchell Pearce's "sexting" scandal.
The General Manager of Football, Danny Buderus, confirming today it's under review.
"This incident is not being taken lightly in the club, it's something that's here, we've addressed it and we want to put it behind us and move forward."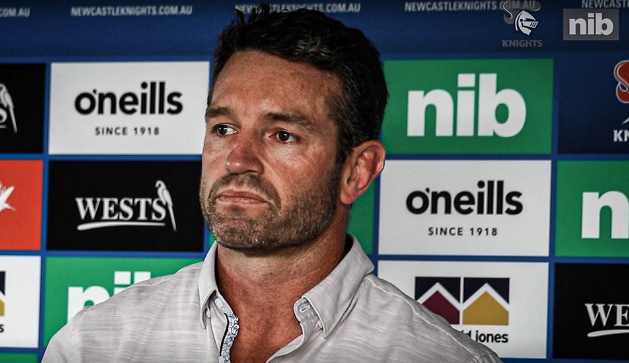 Buderus did squash rumours Pearce will leave the club if he loses his role as captain.
"I think Mitch will be a player here in 2021 at the Newcastle Knights."
There's been some suggestions otherwise, but Danny Buderus says Mitchell Pearce will remain at the Knights this season. Spoke strongly on the captaincy issue too. Don't expect Pearce to hold that.

— Sam Djodan (@samdjodan) January 4, 2021
The 31-year-old was absent from the first day back at pre-season training – he's expected to return by the end of the week.
"Mitchell was always due back later in the week, which he will be here. The situation is being monitored with Mitchell where he's at."
"He's in Newcastle which he's just getting his head ready to get back into training at the end of the week."
His latest scandal overshadowing the arrival of Tyson Frizell.
"I wish we were here talking about and celebrating Tyson Frizell coming to the club and our origin players which will be returning this week as well but it's not to be."
Adam Murray will have the full story in the news tonight at 6.
Look who's arrived Newcastle.@nbnnews @NRLKnights pic.twitter.com/20p5yZUXmz

— Adam Murray (@Adam_Murray97) January 4, 2021