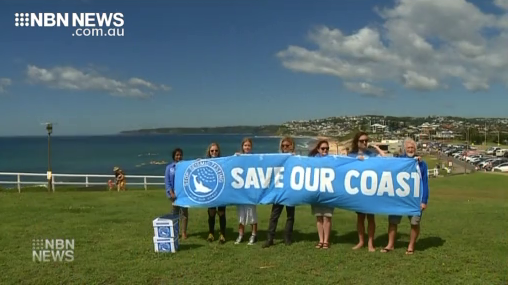 The leaders of Newcastle conservation group Save Our Coast are on their way to Canberra, to deliver a petition opposing the extension of Petroleum Exploration Permit or PEP 11.
"We are going to be presenting them to parliament, and stand beside MPs from across the political divide, and implore decision makers to stop this risky decision once and for all.
"The flawed and devastating plan that is PEP 11 that risks our coastal ecosystem and way of life has naturally been met with distress and outrage from coastal communities with 77,000 signatures on our petitions, thousands attending events, and 23,000 actions taken as part of our current campaign." – Natasha Deen, Save Our Coast.
"We've spent years out in the community speaking to the people that live on this coastline, and they've made it quite clear they don't want gas rigs on our horizon." – Drew Macpherson, Save Our Coast.
More than 77,000 people signed the petition – a decision is due to be made in February.