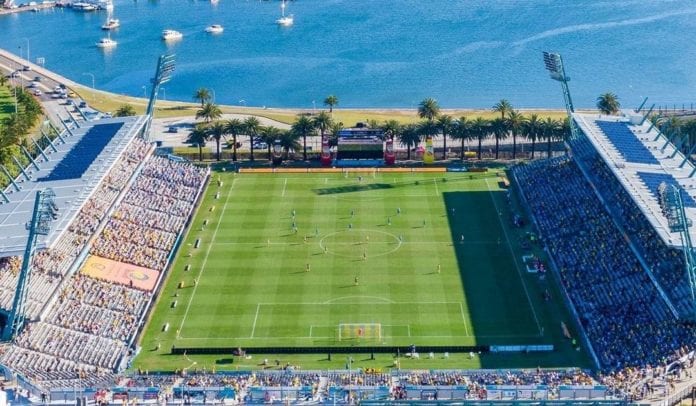 To the NRL, and three games will be held at Central Coast Stadium next year.
In round 5, the Sydney Roosters will face the Sharks on Saturday night.
On July 22nd, the Sea Eagles will take on the Tigers.
And in Round 22, the Rabbitohs will take on the Titans.
Following the major easing of restrictions – Central Coast Council has announced it will increase seating capacity to just under 50 per cent.
(VISION ONLY)