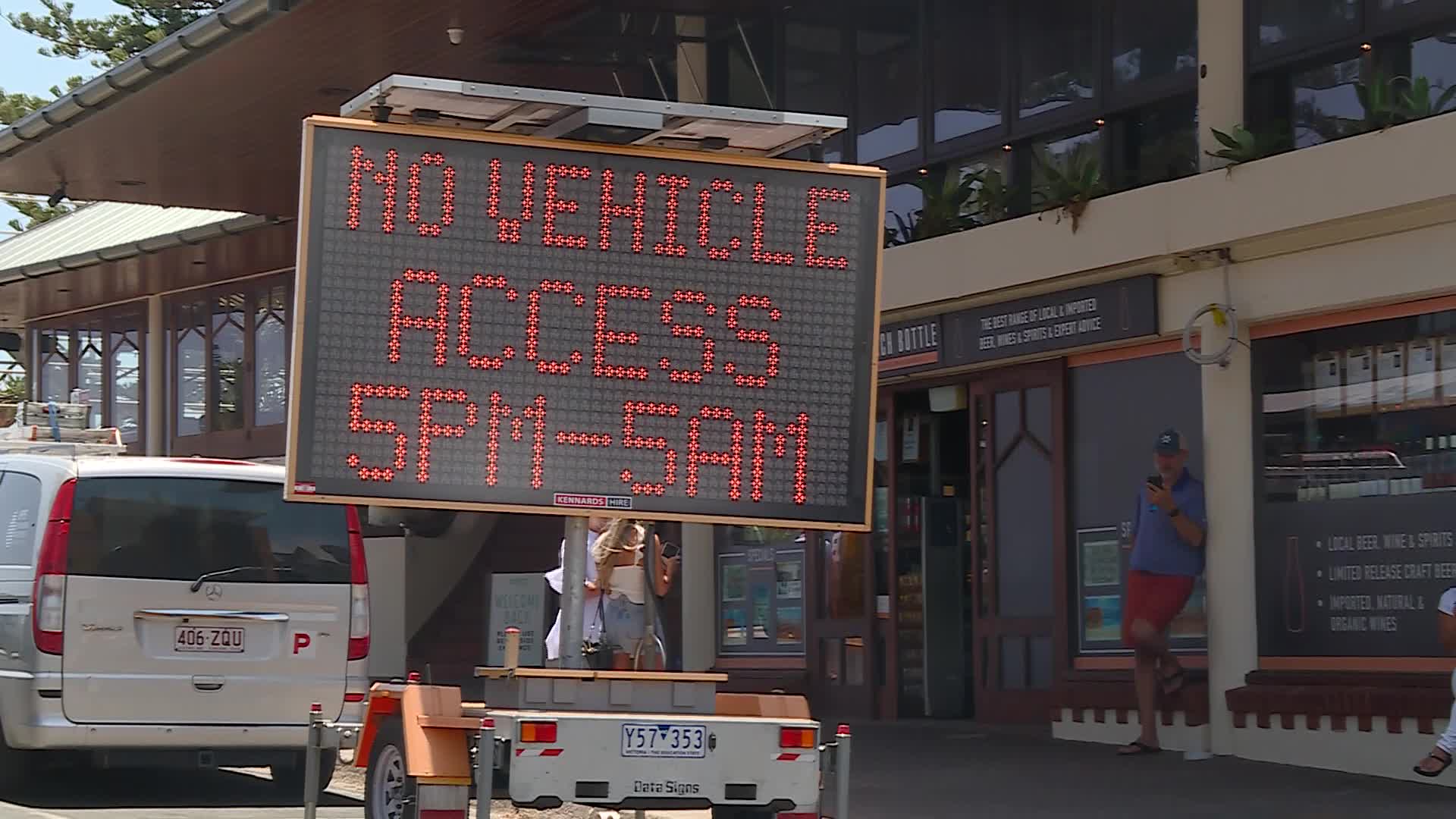 Bay Lane in Byron Bay will soon be closed to traffic between 5pm and 5am every day.
From December 5, cars will be blocked from entering or exiting the laneway, as it transforms into a communal space for pedestrians only.
Construction has begun to install bollards that will automatically rise and lower at restricted access times.
It's hoped restaurants will be able to use some of the laneway to cater for extra patrons.
(NO AUDIO)