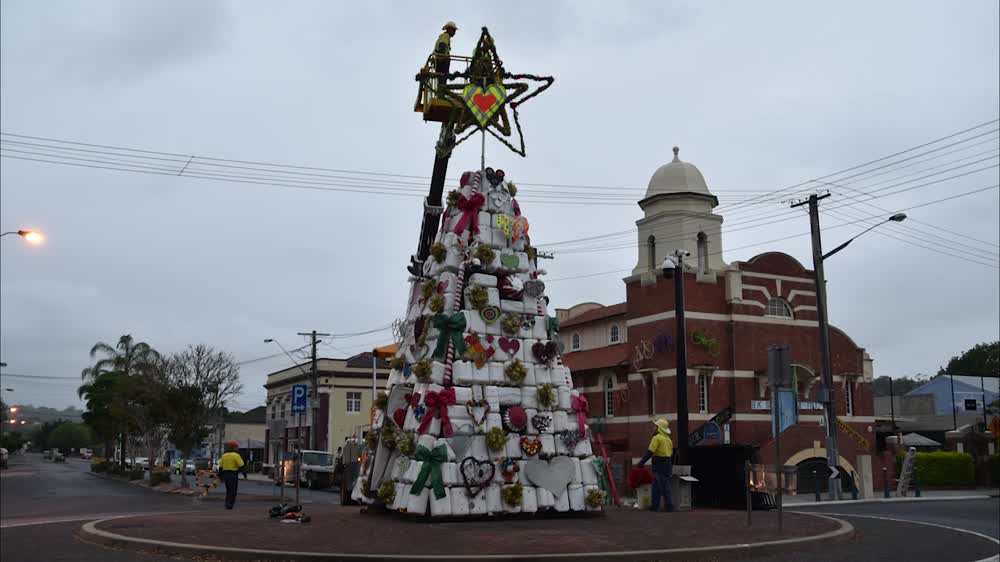 Christmas has begun in Lismore today, with 2020's Christmas Tree going up in the CBD.
Standing around 7 metres tall, the tree is made from recycled materials, including drums, chaff, feed bags, and PVC pipes.
This marks the sixth recycled Christmas tree Council has installed.
You can catch it in person on the corner of Keen and Magellan streets.
(NO AUDIO)