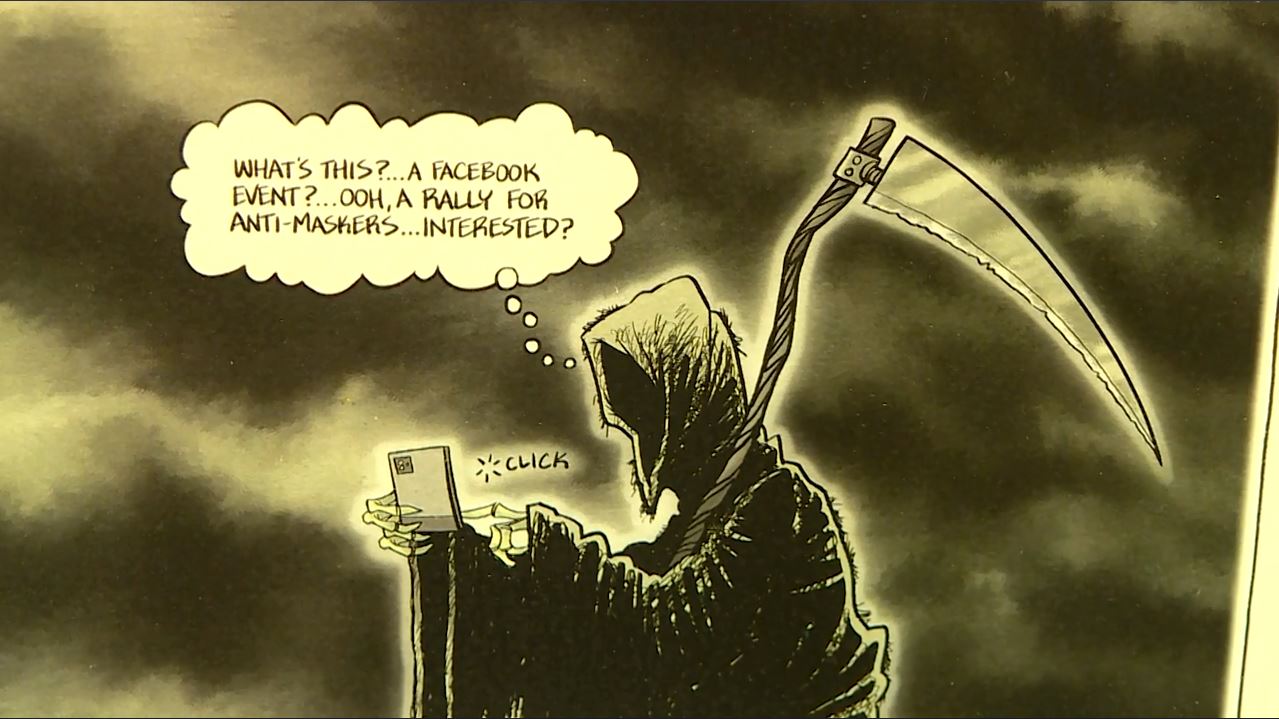 John "Polly" Farmer has won Cartoon of the Year in the annual awards presented by Coffs Harbour's Bunker Cartoon Gallery.
The winning entry, drew on inspiration from the pandemic, depicting the Grim Reaper relishing an Anti-Maskers rally.
Politicians featured and world leaders were also popular subjects.
Michael Breen's Crisis Cluster poked fun at Premier Gladys Berejiklian.