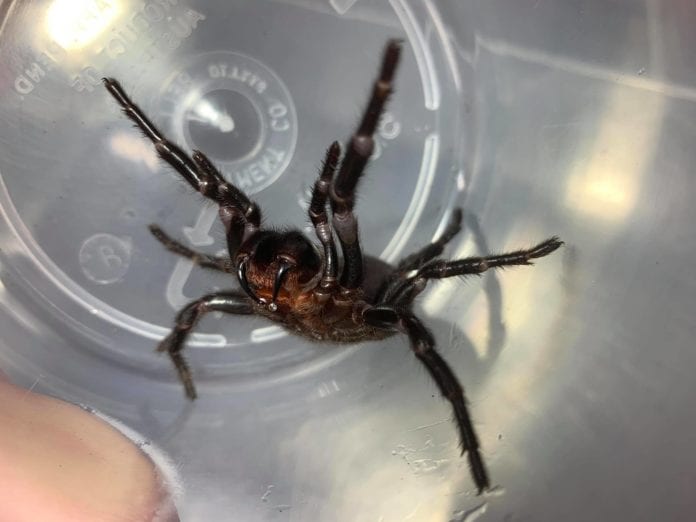 A man has been taken to Gosford Hospital after he was bitten by a suspected funnel web spider on his finger this morning.
The 27-year-old from Kincumber was rushed to hospital in a stable condition, where he is now on the mend.
And a warning to residents, we can expect to see more of the creepy crawlies around during in warm weather following periods of rain.
(VISION ONLY.)