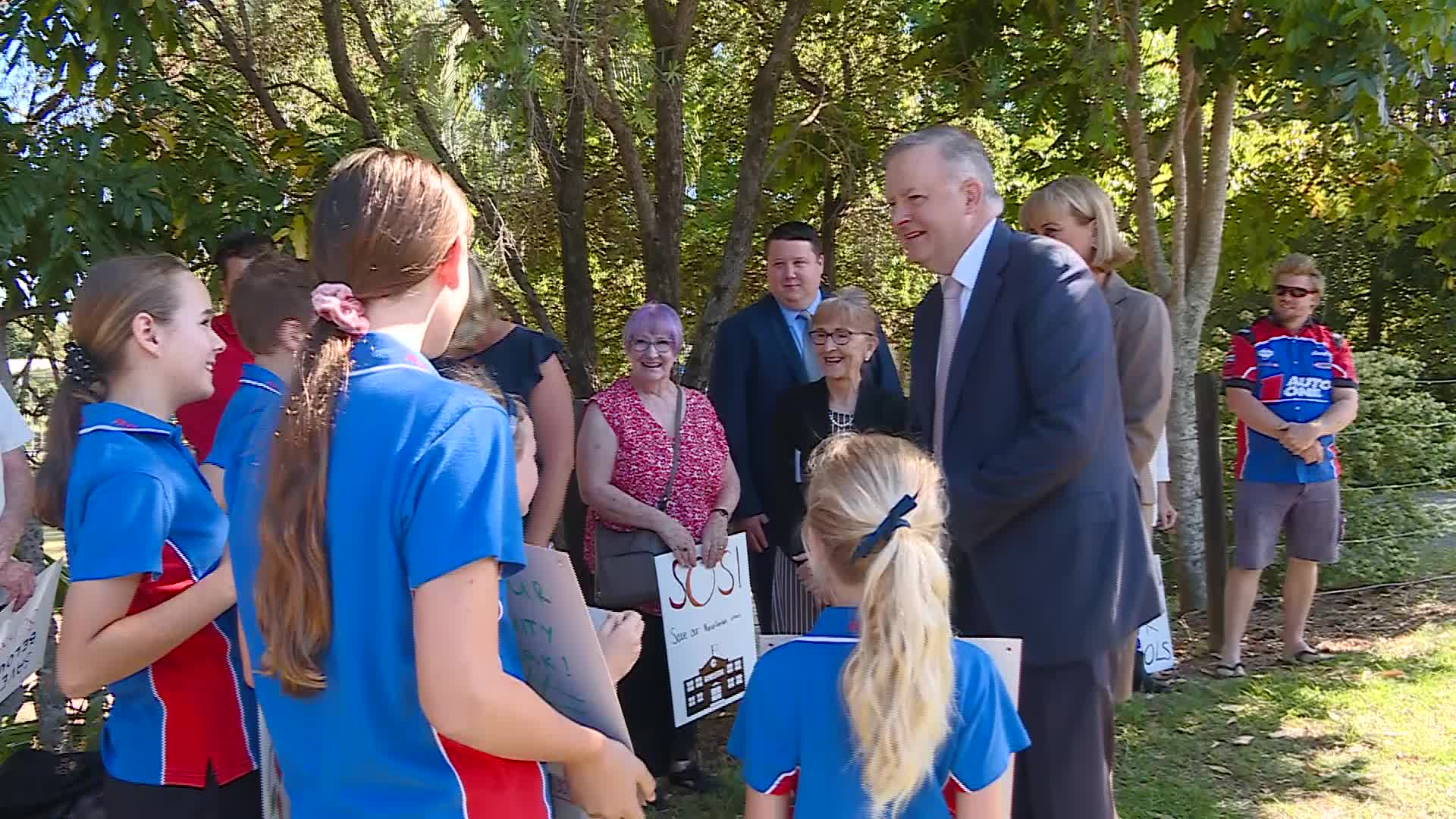 The federal Opposition Leader has joined the fight to save four Murwillumbah schools from merging into a mega-campus.
It comes just days after the State Government committed funding to the project – by announcing more than $100-million for the Education Precinct.
"We've heard today from the students, the parents and the community that they don't want it – there's been no proper consultation about these changes," Opposition Leader Anthony Albanese said.
The New South Wales Teaching Federation claims there will be one teacher position scrapped in primary, while more than 16 high school positions will go.
(AUDIO IN PARTS)