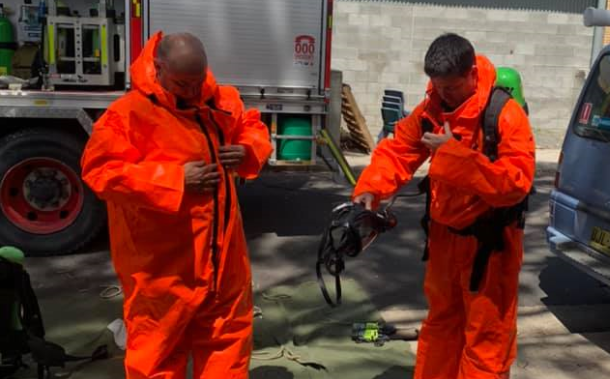 Fire and Rescue crews from Rutherford, Tarro and Minmi were called to deal with a mercury spill at Woodberry's Francis Greenway High School yesterday afternoon.
A HAZMAT team arrived at around 1pm, finding a small amount of mercury had spilled inside an old storage shed.
A 'hot zone' was established and the spill was promptly contained and mopped up.
Photos: A. Paoletti from Fire and Rescue, Minmi