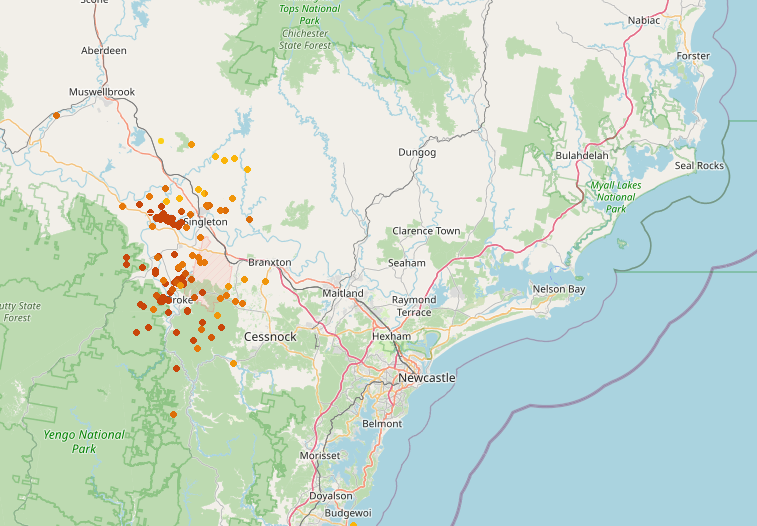 Five people have been left shaken after lightning struck the ground next to them at Pokolbin's Hunter Valley resort this afternoon.
Five emergency crews have been tasked to the scene, after receiving the call around midday.
The patients are a 19-year-old male, 18-year-old male, 38-year-old male, 32-year-old male and a 42-year-old female.
All are said to be conscious and breathing, but quite shaken.
Several lightning strikes have been recorded across the Hunter Valley in the past couple of hours.
More details to come.