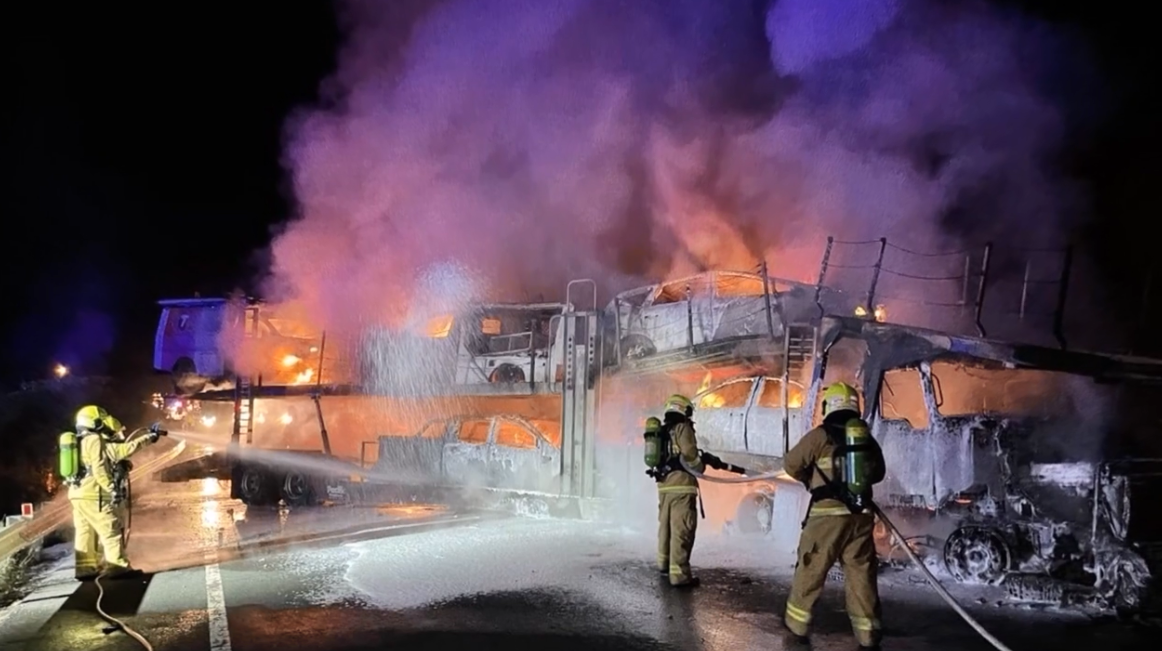 A car carrier has gone up in flames south of Taree, destroying the rig and its load of five new utes.
Police say the driver told them he saw fire coming from the truck's hood moments before it crashed into the side of a bridge on the Pacific Highway.
The 28-year-old was able to escape the burning wreckage, and was taken to Manning Base Hospital with a fractured leg.
The incident closed the highway for two hours.
(VISION ONLY)