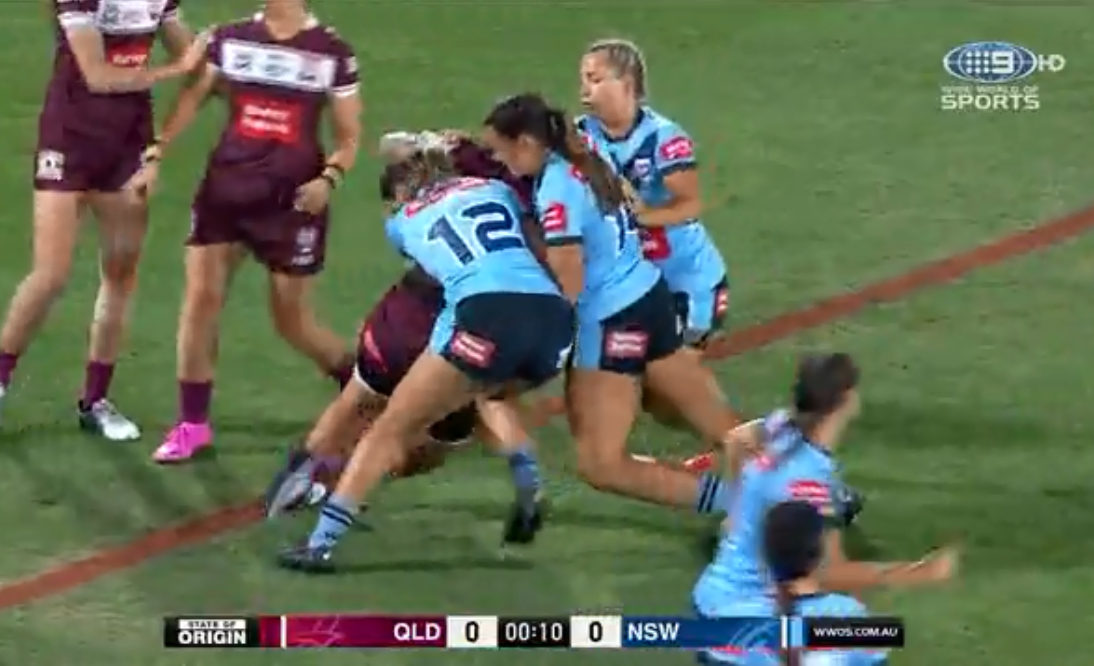 It may have been a surprise to some in last night's women's origin clash – but the Forster product just can't stay away from the game.
Kylie Hilder started at hooker for the Blues despite being named as 20th woman earlier this week – replacing an injured Keely Davis.
The 44-year-old continues to return to the game after retiring time and time again for the last nine years.
The question remains whether we'll see Hilder in next year's women's premiership.
(VISION ONLY)