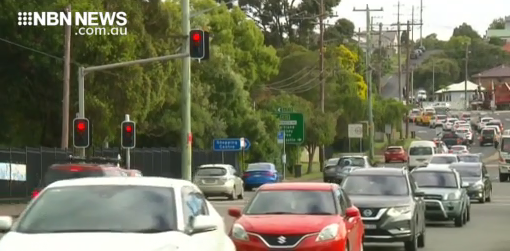 Frightening close calls at a Newcastle school crossing have prompted a community campaign for change.
Parents say their children's safety is at risk, and fear their concerns are falling on deaf ears.
FULL RESPONSE FROM TRANSPORT FOR NSW
Transport for NSW in Newcastle has been in discussions with representatives from the Department of Education regarding safety at Lambton Public School on Croudace Street.
These discussions include the request for parking restrictions in front of the school during standard school zone hours and adjustments to phasing at the pedestrian mid-block traffic signals, with actions taken as a result.
The period of time that the red light traffic signal is displayed before the pedestrian signal turns green has increased from two seconds to three seconds during standard school zone hours.
The period of time that the green light pedestrian signal is displayed before switching to the flashing red signal has been increased from six seconds to 10 seconds during standard school zone hours.
Parking restrictions on Croudace Street have been reviewed and the existing parking to bus zones during standard school zone hours will be changed, which will prevent pick-up and drop off on Croudace Street, as requested by the school.
The existing pedestrian fencing south of the mid-block pedestrian signals to the entry into Lambton Public School will be extended to provide safer access to the pedestrian signals from the school.
Work to install new parking signs is expected to be completed in mid-November and work to manufacture the pedestrian fencing is also underway. Work will continue with the traffic consultant engaged by the school to address these issues.
Transport for NSW has also considered a request from the school for additional southbound flashing warning lights for the mid-block pedestrian signals. Additional lights are not possible as they would conflict with the existing school zone flashing lights, and due to roadside constraints and proximity to the Newcastle Road traffic signals.