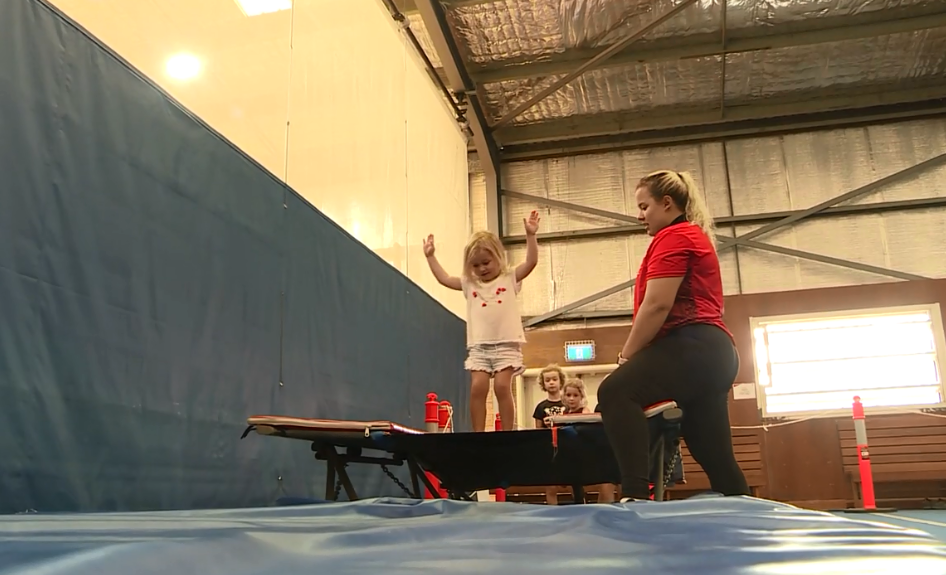 The Great Lakes' youngest gymnasts have returned to practice after eight months away from the gym.
There are restrictions on class sizes though, with only 11 children allowed in each due to a limit on the number of people allowed inside the Great Lakes Aquatic Centre.
The beginner classes are open to ages five to 12 on Monday, Tuesday and Wednesday afternoons.
(AUDIO IN PARTS)