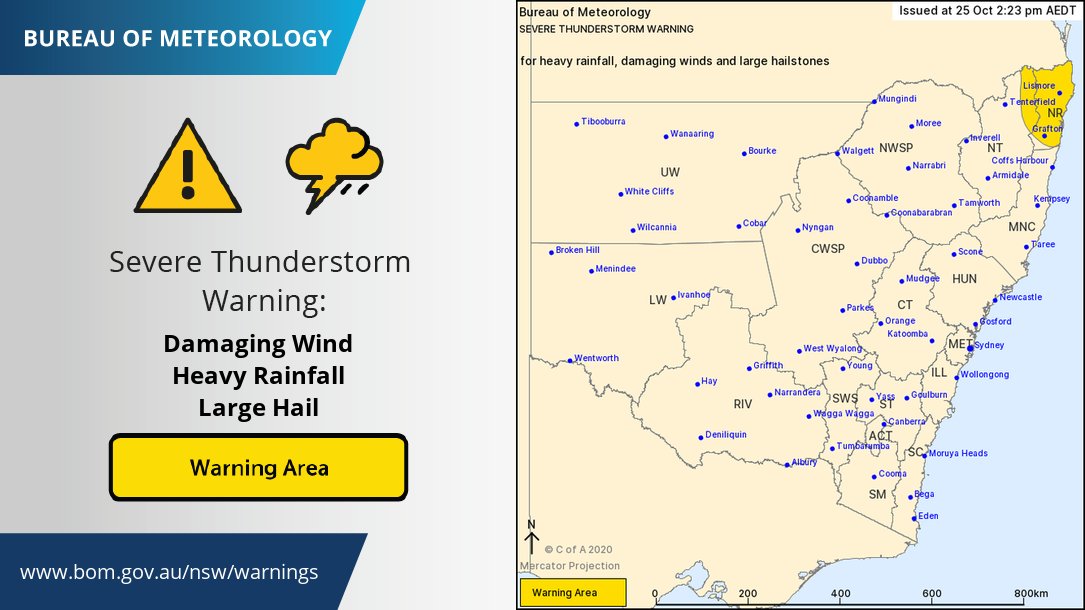 Extreme storm warnings have been issued for parts of NSW and Queensland for the afternoon, and there are reports of golf-ball sized hail hitting Ipswich.
Northern NSW has also been warned to expect large hail, flash flooding and severe winds.
The intense storms have been whipped up by a cold front and upper trough which combined.
The cold front is moving off the east coast, leaving cold and gusty winds in its wake.
.@BOM_NSW has issued an Amber threat level for Lismore, Grafton, Casino, Kyogle, Yamba and Maclean. Severe thunderstorms are likely to produce heavy rainfall that may lead to flash flooding, damaging winds and large hailstones over the next several hours @nbnnews

— Georgia Schefe (@GeorgiaSchefe) October 25, 2020
⚠️SEVERE THUNDERSTORM WARNING⚠️ For HEAVY RAINFALL that may lead to flash flooding, DAMAGING WINDS & LARGE HAILSTONES in the warning area over the next several hours. Locations which may be affected include Lismore, Grafton, Casino, and Yamba.
Warnings: https://t.co/3oxjVSgMwq pic.twitter.com/XDCWbNzHmE

— Bureau of Meteorology, New South Wales (@BOM_NSW) October 25, 2020