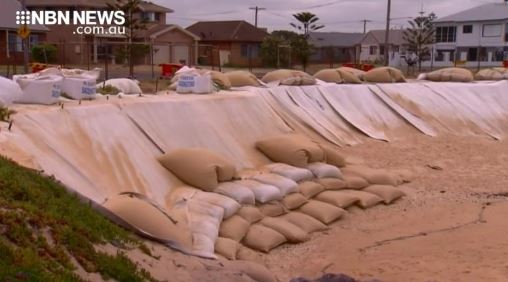 Newcastle Council is investigating whether sand from the Hunter River could be used to nourish erosion-ravaged Stockton.
In the meantime, council will use bags of rocks for emergency works, in place of sandbagging the northern end of beach.
"A number of the sandbags are only approved to be used for 90 days, and with the increased weather conditions at Stockton, we've had to actually had to look to a long-term sandbagging option, and that's a Kyowa Rock Bag." – Cr. Nuatali Nelmes, Newcastle Lord Mayor.
More than $3-million has been spent on emergency works in the past year.
(AUDIO IN PARTS)