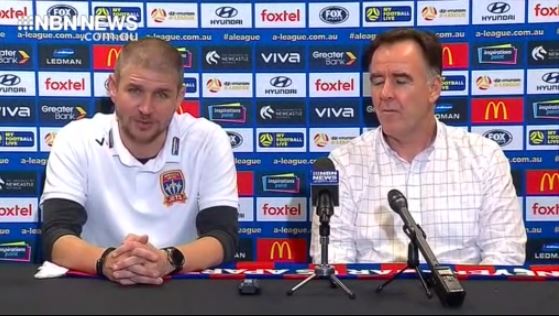 Newcastle Jets have confirmed this morning that Carl Robinson will depart the club to take up a position with the Western Sydney Wanderers.
Robinson isn't the only one to go, he's taking Assistant Coast Kenny Miller with him.
The Jets notched up six wins, three draws and a loss during Carl's ten games at the helm since February 2020.
Jets CEO Lawrie McKinna thanked Carl and Kenny for their efforts at Newcastle.
"While we'd have loved for Carl to remain in Newcastle and continue to guide our team over the next three years, circumstances out of our control mean that the Wanderers presented the pair with an opportunity which they wanted to explore," McKinna said.
"There was an agreement in the contract which dictated that if any approaches were made for Carl over the course of his three-year deal, we had to notify him of the interest. They asked for the chance to speak to the Wanderers, and due to the current circumstances at the Club the situation developed."
The search for a new head coach has already commenced.
"We will have more information around this when new ownership is rubber stamped in the near future," McKinna said.