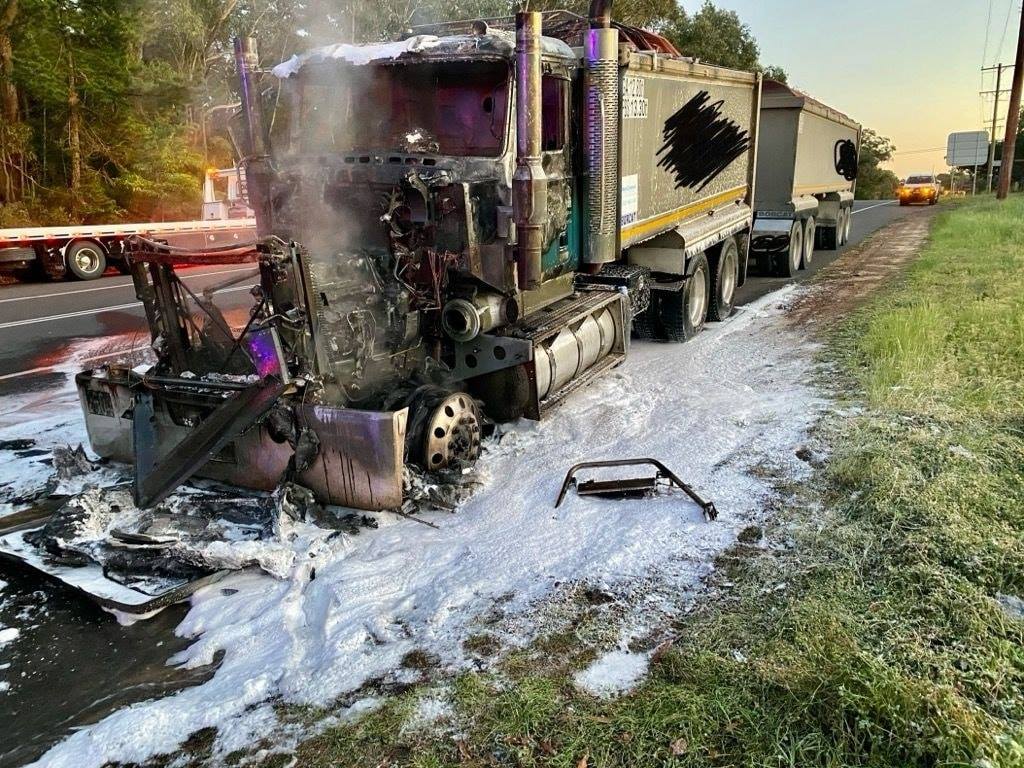 A driver has thankfully been unharmed after their truck caught fire in the early hours of this morning.
Emergency services were called to Peats Ridge Road, Peats Ridge, at around 5am.
Upon arrival they found the cabin of the truck completely destroyed by the fire.
Crews from Somerby RFS, Mangrove Mountain RFB and Fire & Rescue NSW were able to extinguish the fire.
The cause of the fire remains unknown.