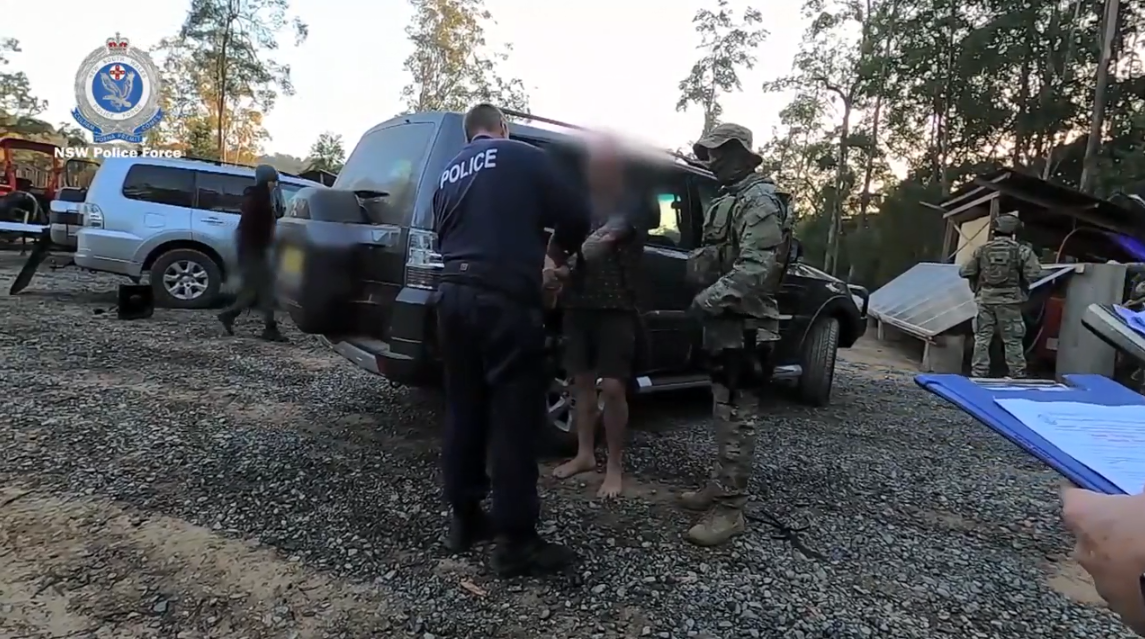 For tactical police, raids are a day at the office – but even they must have raised their eyebrows at what awaited them on the mid north coast.
More than $6.5-million worth of cannabis, three kilos of MDMA and over 180 cars were allegedly found during simultaneous searches, south west of Coffs Harbour yesterday.
Today two men faced court, charged with drug and firearm offences.