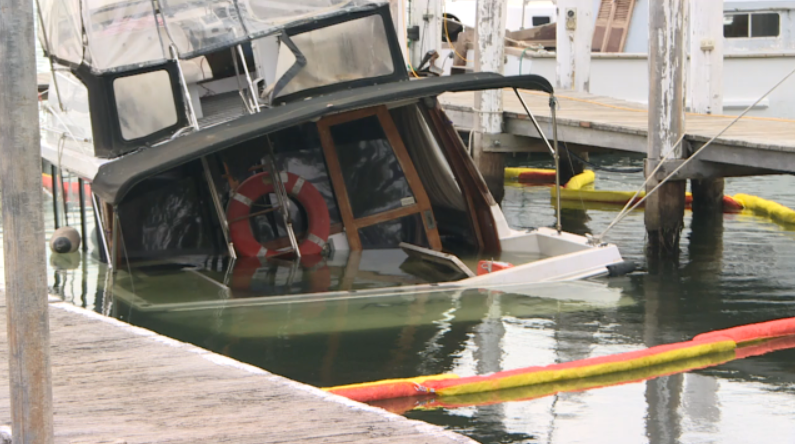 A boat owner's dreams have been shattered, after his cruiser sank to the bottom of Empire Bay.
The incident occurred at a marina which was shut down by the state government last week.
In a statement, a Department of Planning, Industry and Environment – Crown Lands spokesperson said "the marina licence was revoked due to ongoing breaches of the licence conditions and the licence holder's failure to rectify the issues dating back to 2018". Issues involving the marina have included safety hazards, a lack of pollution control measures, structural defects in the boatshed, and encroachment on adjoining land. The Department has subsequently assumed care, control and management of the site and has commenced actions to address site safety hazards.