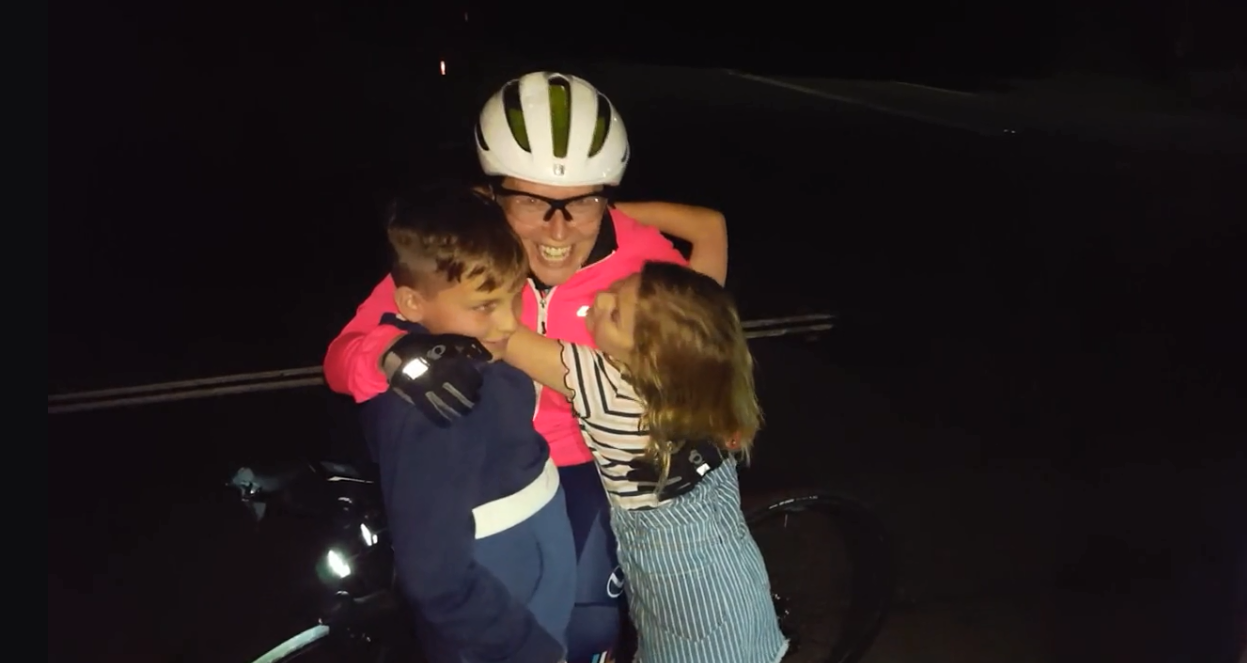 A Central Coast GP has conquered her version of Mount Everest, cycling the equivalent altitude to raise money for cancer prevention.
Dr Elly Warren capped off a 230 kilometre course at Bumble Hill, with a cuddle from her little ones.
Good friends got her through the near 20 hour challenge, among them, mate Yoni did a lap with her following a round of chemotherapy on Thursday.
Dr Elly has raised nearly $25,000 for charity, Tour de Cure.
(VISION ONLY IN PARTS.)