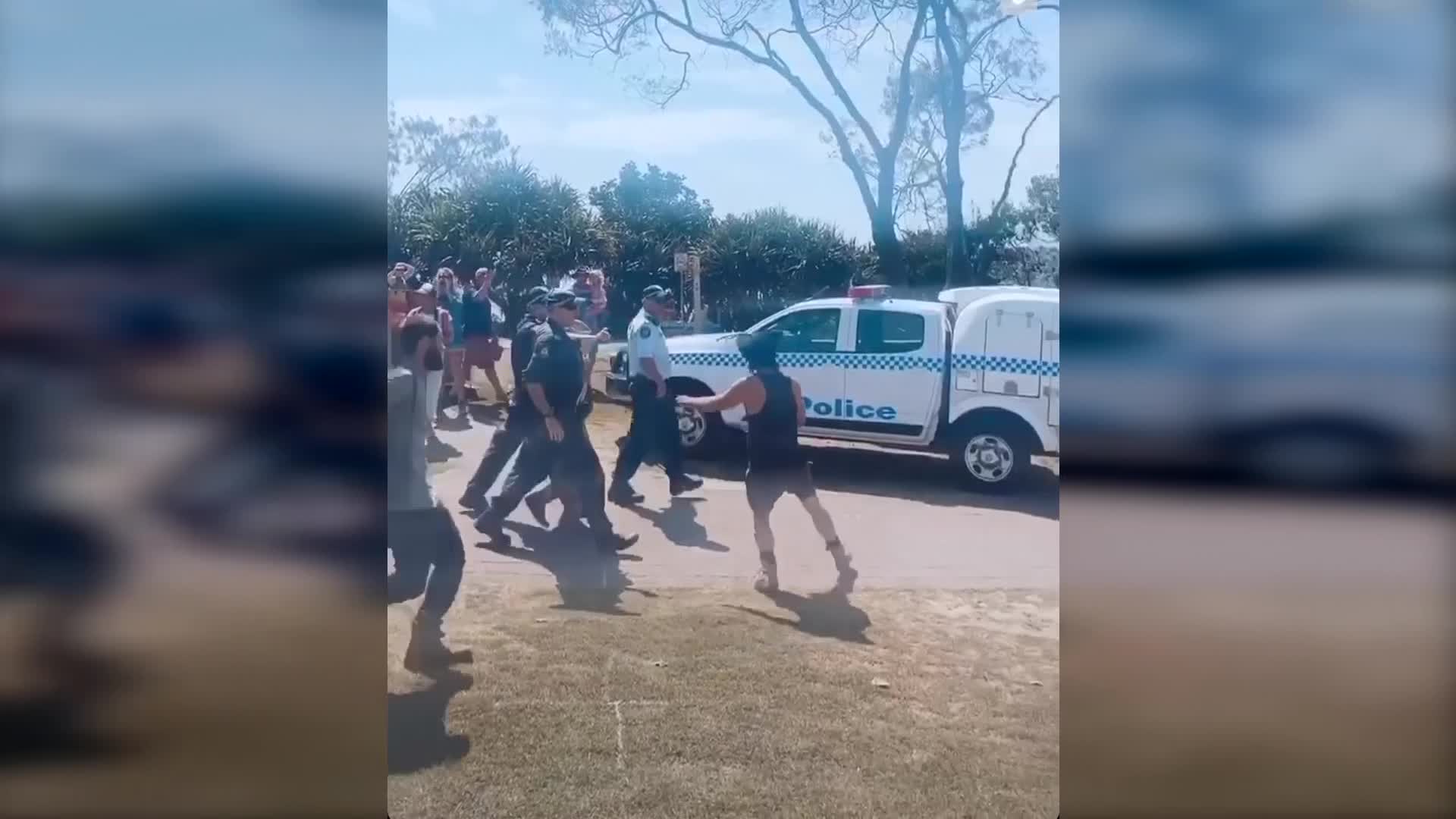 Hundreds of people have defied police orders not to attend a 'Freedom Day' protest in Byron Bay today.
Officers yesterday issued a plea for the unauthorised event to be cancelled due to public health orders restricting gatherings.
There were fiery scenes with nine people arrested as the crowd marched through town from Railway Park to Peace Pole.
Tweed-Byron Police has confirmed several people are facing $1000 fines, and possible, criminal charges.
The charges include assaulting and hindering police.
Insp Matt Kehoe told NBN News officers are "extremely disappointed" with the crowd's behaviour.
(NO AUDIO)