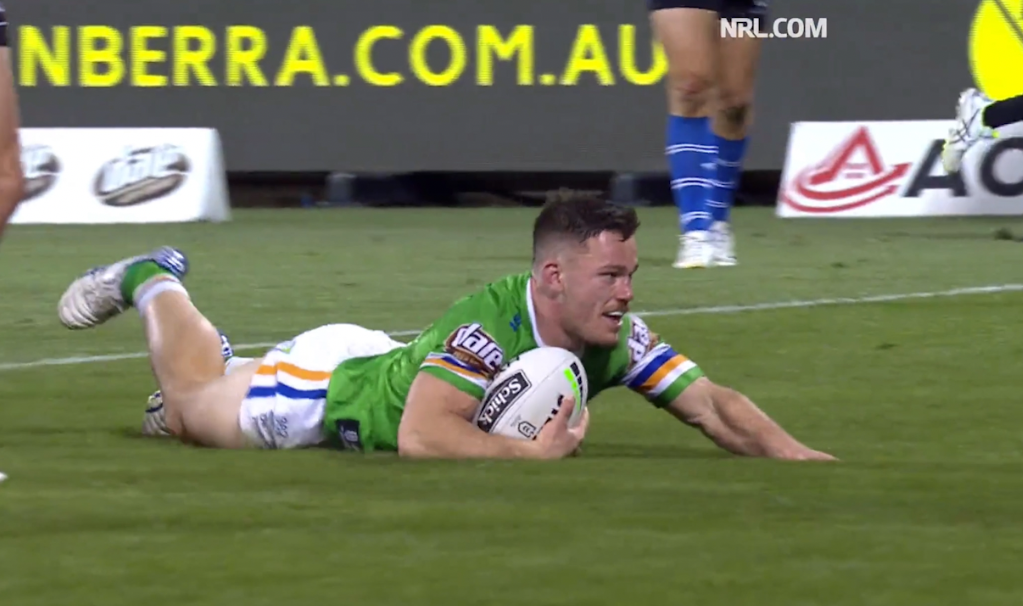 Former Central Coast junior Tom Starling has produced a stellar performance for the Raiders over the weekend.
The 22 year-old capitalised on a Bulldogs error in the opening half to take the lead.
After 10 in the bin for repeated infringements by the Green Machine, Starling returned to seal the match with his first career double.