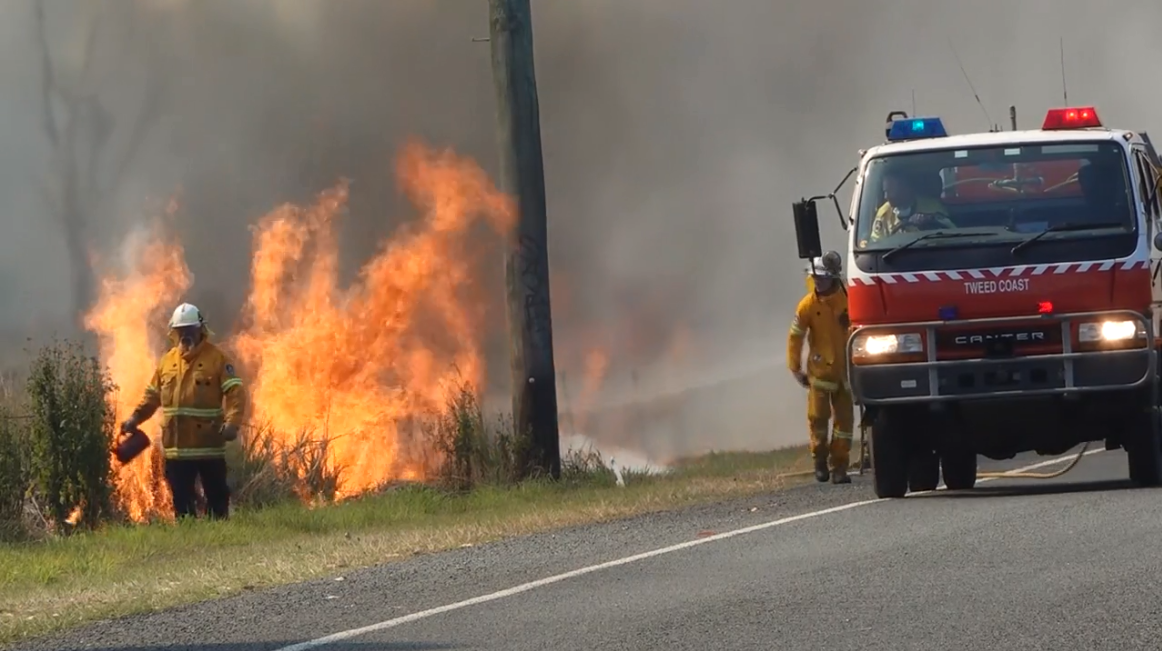 It's been a busy weekend for our Rural Fire Service, as they continue to fight numerous fires across the Northern Rivers.
The fire at Duranbah is still being controlled, having now burnt 300 hectares of land.
A bushfire at Mooball continues to burn out of control, while further south, a grass fire burnt 41 hectares at Casino.
Residents who live near any of these fires are still urged to stay alert, with strong winds set to continue.
(NO AUDIO)