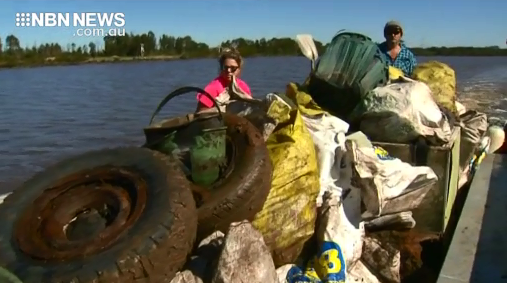 It's a project many people wouldn't put their hand up for; painstakingly removing rubbish strewn amid mangroves on the Hunter River.
Today 18 'Clean4Shore' volunteers picked up a record 2.1 tonnes of rubbish at Tomago, filling 135 bags with more than 2,800 glass bottles, more than 3,700 plastic bottles, 1,300 pieces of styrofoam, 25 car tyres and hundreds of other items.
In total, the group has so far collected more than 6 tonnes in just a few days.
To get involved, head to the Clean4Shore Facebook page.