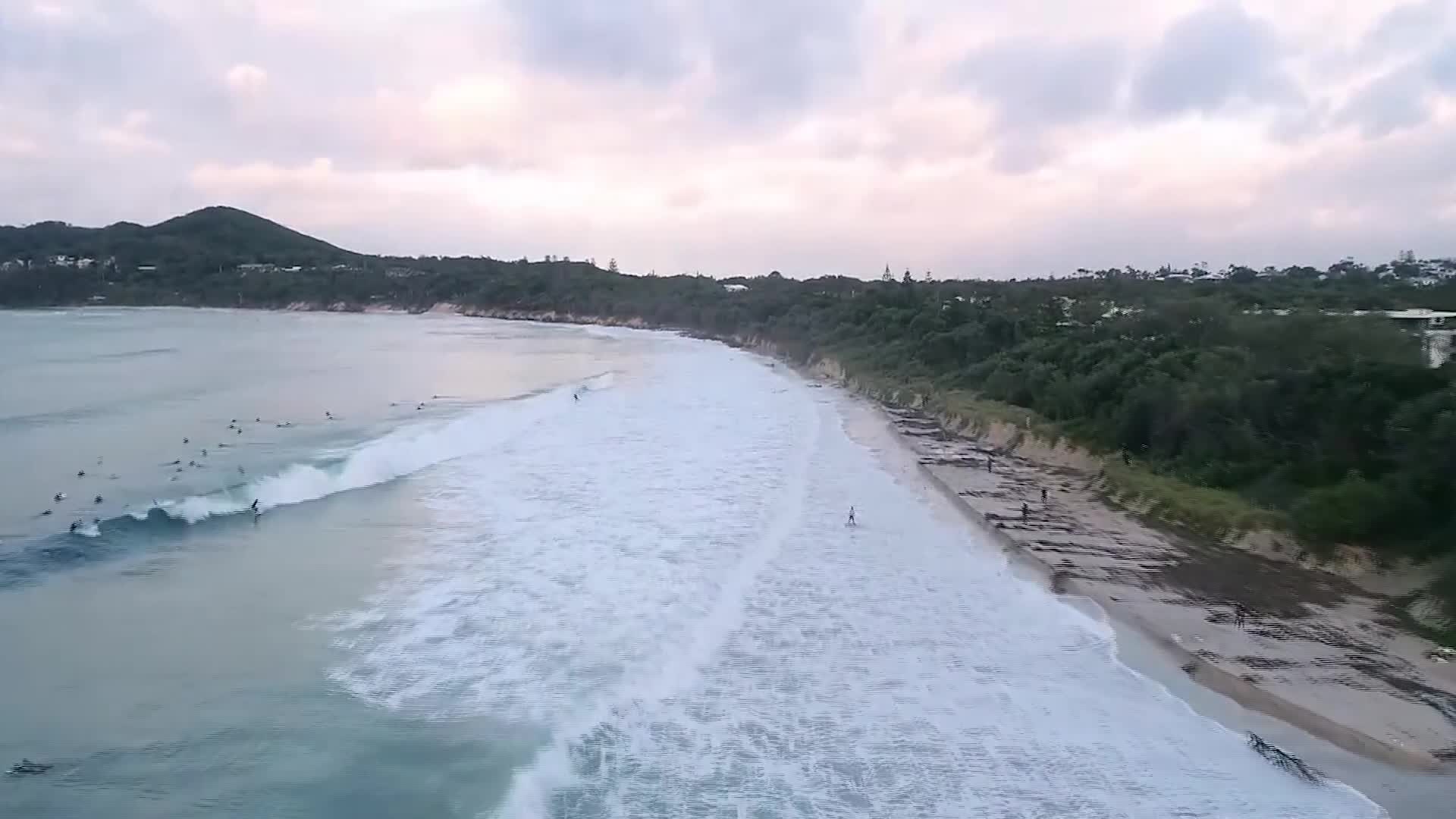 Byron Shire Council is urging people to keep off the dunes at Clarkes Beach for the foreseeable future – fearing they could collapse due to severe erosion.
Higher than normal tides from Tuesday's full moon is causing a headache for workers trying to restore the usually idyllic stretch of sand.
Council says it will make access ways when it is safe to do so.
(NO AUDIO)