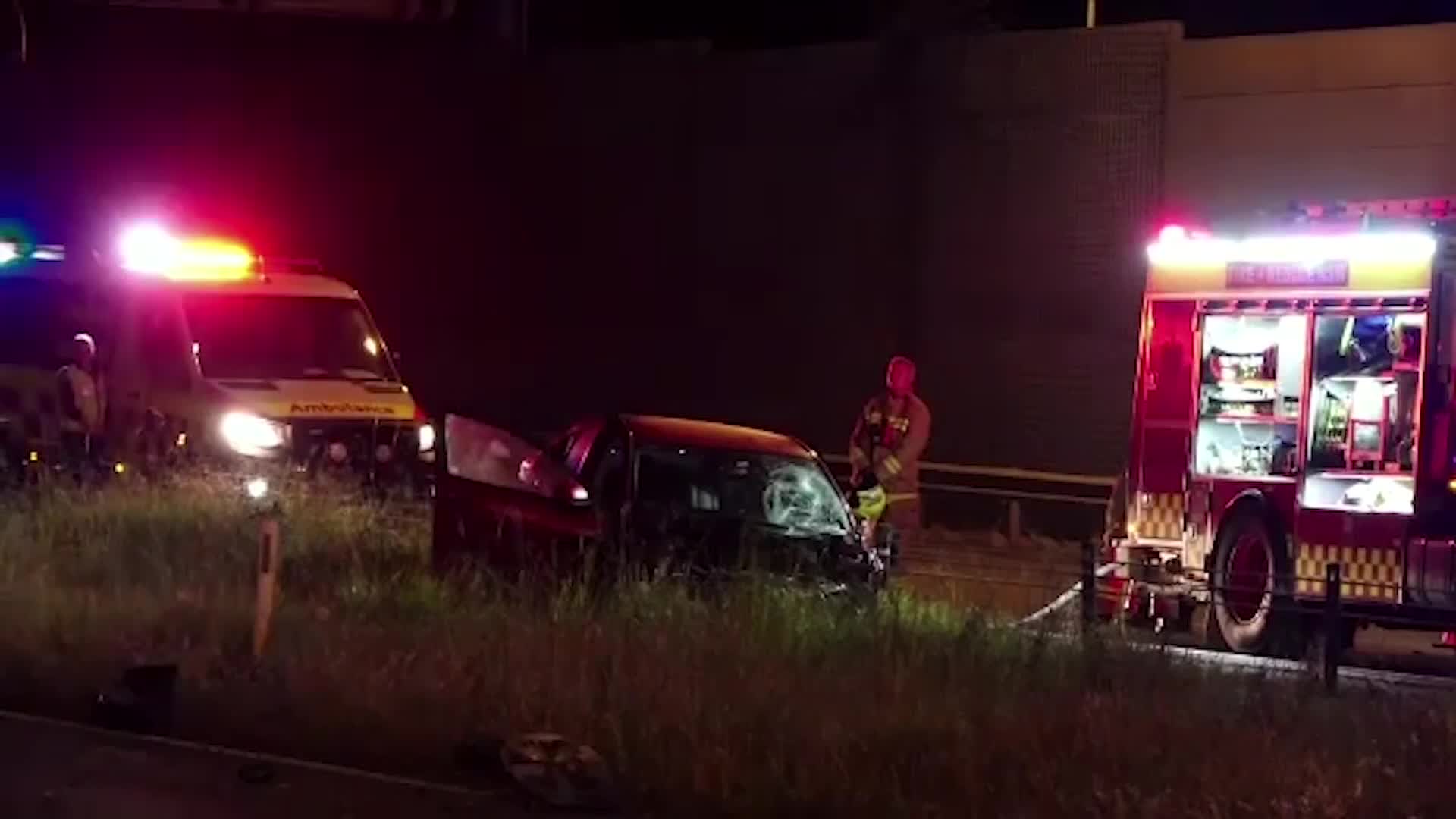 Two men have been arrested after allegedly fleeing the scene of a fatal car accident in Tweed Heads overnight.
Two cars collided on the Pacific Highway, south of the Tugun tunnel, at 11:30pm.
The driver of one cars died at the scene, while the driver and passenger of the other car allegedly ran away.
Police caught up with the pair a short time later, they were taken to hospital with minor injuries.
(NO AUDIO)