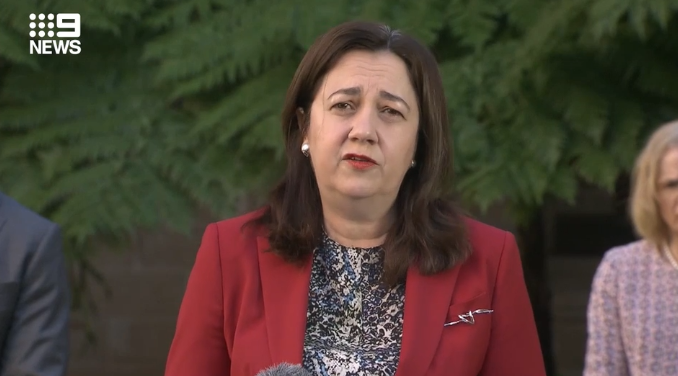 Queensland has declared the whole of New South Wales and the ACT coronavirus hotspots, with the Queensland premier calling it a "life and death situation."
"This will take immediate effect from Saturday, 1am," Annastacia Palaszczuk said.
"And this is the right thing to do. I know it's going to be tough on Queenslanders.
"But your health comes first. We need to protect not only our health. We need to protect the families. We need to protect our economy."
It comes after the sunshine state recorded one new case of coronavirus.
The new case is a woman, aged 68, in West Moreton.
The source of that transmission is under investigation.
The number of active cases in Queensland stands at 11.