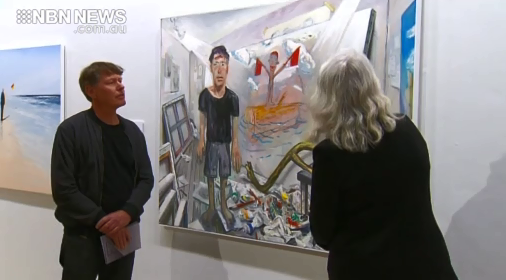 Newcastle artist Michael Bell is $50,000 richer, winning this year's Kilgour Prize.
His piece beat more than 350 entries from across the state.
He says the inspiration came from standing in his messy art shed.
"I just liked the idea of a portrait of myself when I was seven, next to a portrait of myself 54 years later and just the two portraits side by side, and how I've probably changed a fair bit." – Michael Bell, Artist.
It'll be on display at the Newcastle Art Gallery until November 15.
(AUDIO IN PARTS)