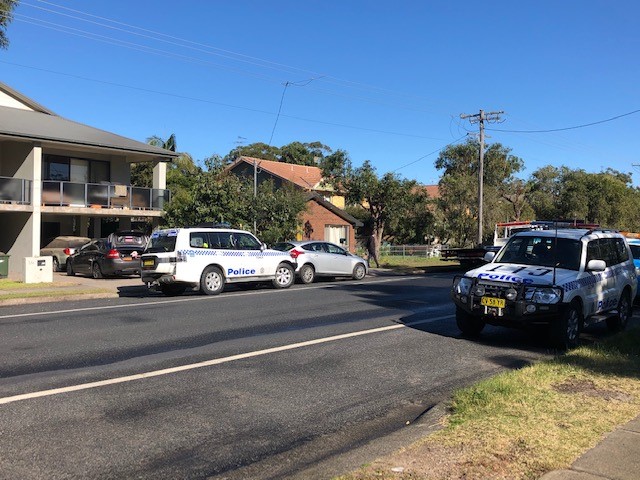 Police have charged two men over a home invasion at Hawks Nest last month.
At 10.30pm on June 30, it's alleged a 78-year-old man opened the door of his home on Booner Street and was confronted by three men.
The group pushed past the man, stabbing him in the abdomen, before they went upstairs and stabbed a 53-year-old man in the neck and back.
The injured men were treated at hospital and later released.
At 11am yesterday, two men, aged 22 and 46 were arrested on Sinclair Street at Gosford.
Police searched the home, and allegedly found weapons including a machete, a homemade shotgun, ammunition, and drugs.
The 46-year-old man was charged with breaching his bail, two counts of breaching an AVO, two counts of intimidation, and special aggravated enter with intent.
The younger man was charged with firearm offences, drug possession and special aggravated enter with intent.
Both men will appear in Gosford Local Court today.