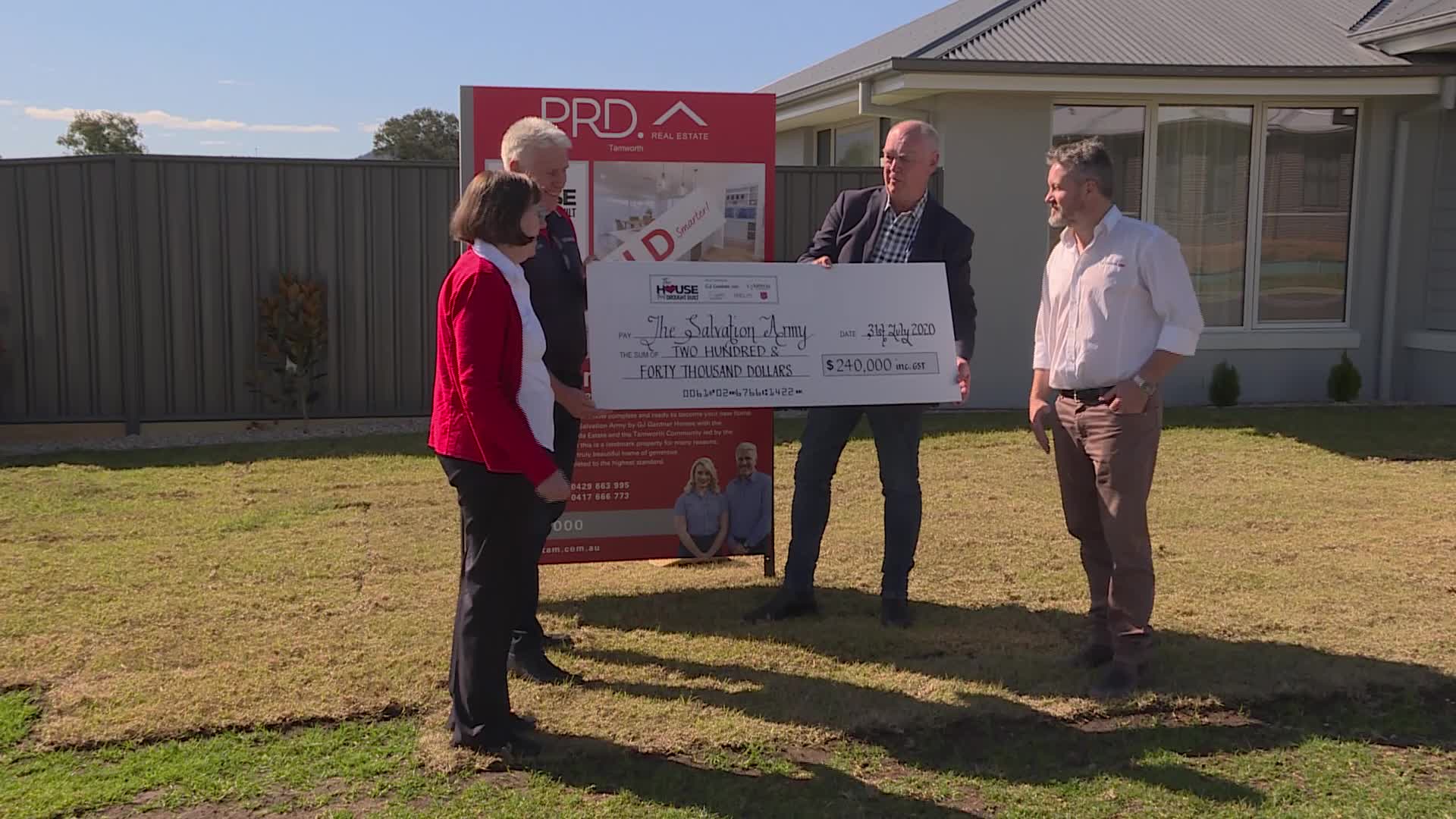 When the hammer finally fell on 'The House that Drought Built,' it was for the impressive amount of $560,000.
Netting a total of $240,000 for the Salvation Army.
Today, the proceeds were handed over in Tamworth.
"As like anything, it starts out with a bit of an idea and then everyone teams together to make it all work, so from the word go, it was really about getting those first partners involved."
The project was supported by local trades and suppliers.
(AUDIO IN PARTS)