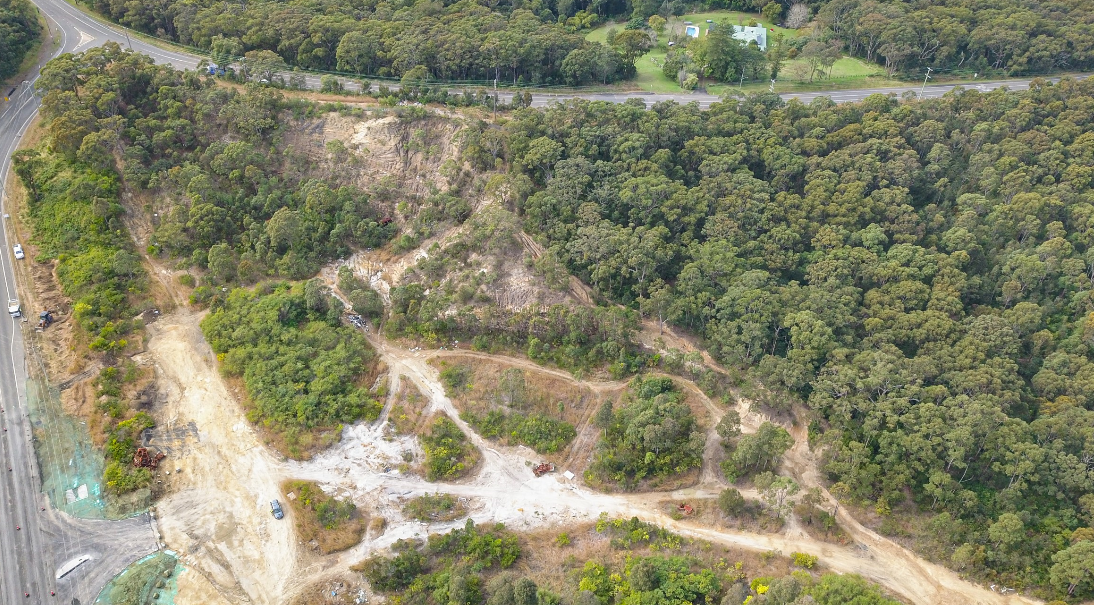 An abandoned quarry at Redhead will be transformed into a nature park for Lake Macquarie residents to enjoy.
Thousands of trees, shrubs and ferns will be planted across the site as part of a rejuvenation process facilitated by Lake Macquarie City Council.
There'll be a focus on species native to the area, including spotted gums, blackbutts, scribbly gums and smooth-barked apple trees.
Almost 92,000 tonnes of clean earth will be trucked in to fill the old quarry.
The 3-hectare site, off Oakdale road, was a working quarry until the 1980s and has since been used by illegal dumpers.
Lake Macquarie City Council Manager of Environmental Systems, Tim Browne says the project will bring new life to a spot which has been used and abused.
"The Oakdale Road quarry has been a dumping ground and hooning hot-spot for unauthorised dirt bikes for many years," said Mr Browne.
"These rehabilitation works will help it blend back into the natural environment and establish new habitats in which native plants and animals can thrive."
Public access to the site will be restored once the rehabilitation process has been completed, which is expected to wrap up by 2023.
Similar works have been planned for the West McDonalds quarry at Glendale.