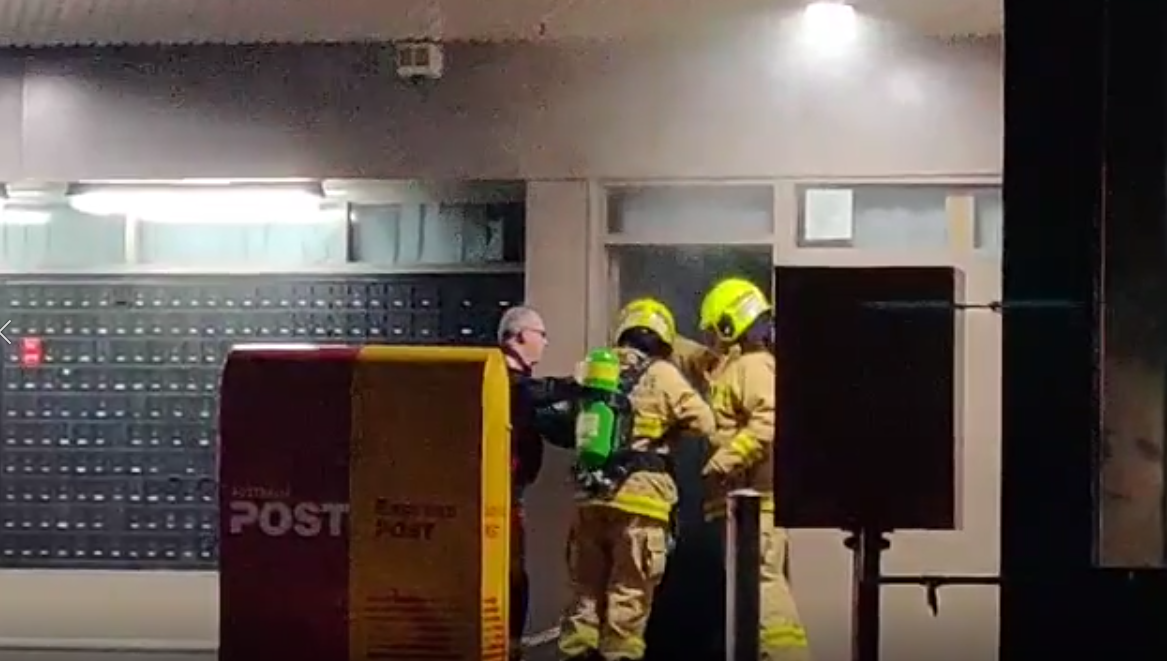 Wallsend Plaza was evacuated last night, after a fire broke out in the post office.
Fire and Rescue crews were called out shortly before 6.30pm to reports of smoke billowing from the store.
They believe the blaze was caused by a faulty powerpoint in the storeroom, with several packages catching fire.
Within half an hour, they had it under control.
Firies ventilated the post office, with sprinklers causing water damage, but no other stores were affected.
Video credit: Aleesa