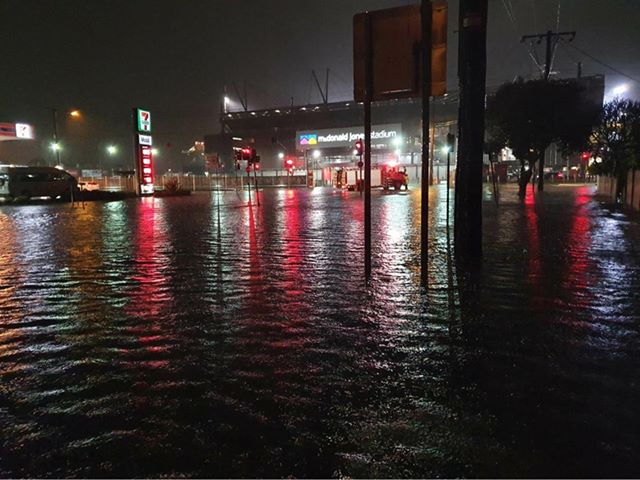 Nine people were rescued and emergency services responded to more than 200 calls for help after wet weather caused flash flooding across Newcastle.
The calls included numerous flooding of properties, motor vehicle crashes, a power pole alight, and the rescue of persons in flooded road areas.
The SES was called to rescue people from cars at Mayfield West, Callaghan and New Lambton.
All were rescued without injury.
The rescue at University Drive, Callaghan included the driver of a bus.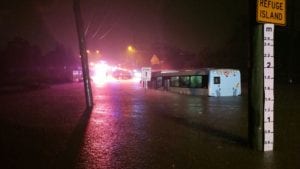 About 9.10pm, Fire and Rescue attended Werona Street, North Lambton for a power pole alight.
The power pole, which carried high voltage power, received substantial damage and was extinguished after the power had been isolated to that location.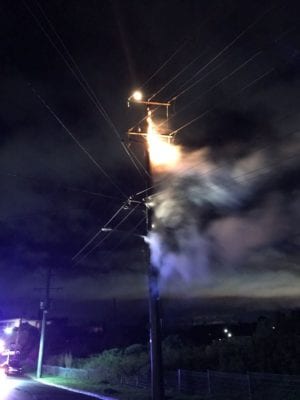 Williamtown weather station recorded 70mm in two hours and 74mm in two hours at Newcastle TAFE, Tighes Hill.
The Bureau of Meteorology predicts a low-pressure system will stay close to coastline on Monday.