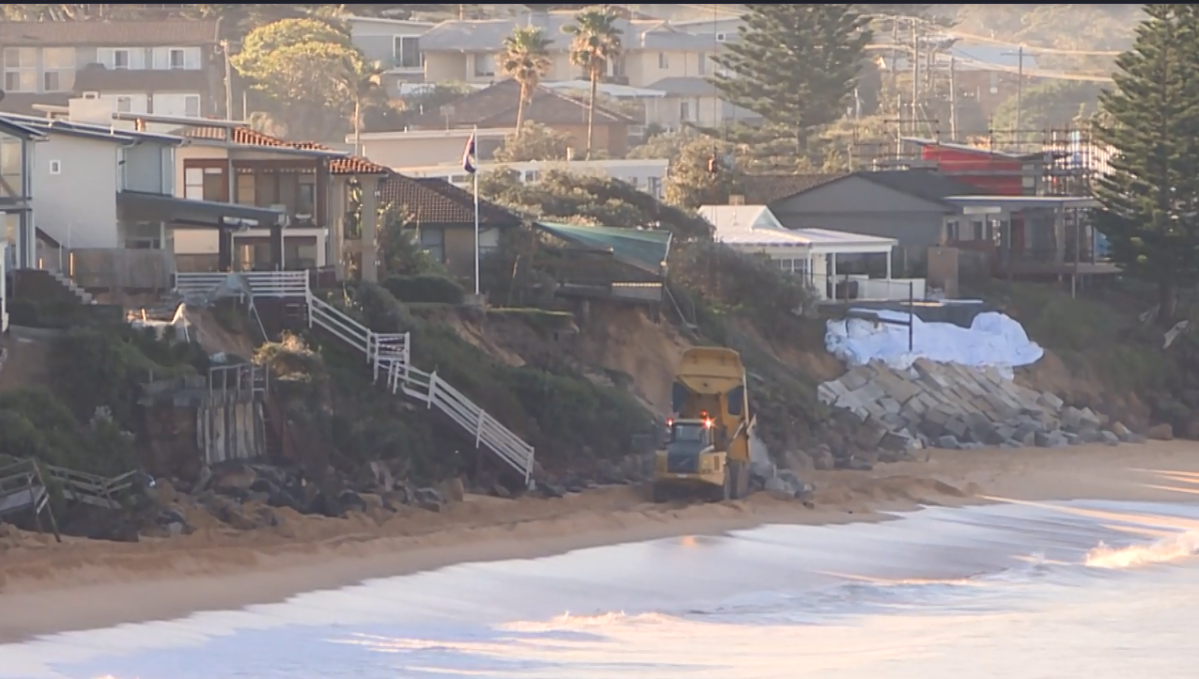 Efforts continue to shore up the worst eroded areas along Wamberal Beach, as residents brace for another damaging East Coast Low.
Council contractors working with the goal of placing 100 rock bags in the most devastated areas today, though residents say fluctuating tides delayed access at times.
"It's certainly too late. I think that they're doing the best that they can under the circumstances," Wamberal Protection Association Vice-President, Eric Belzer said.
"But it is very much too late. This has been an area identified of concern for many, many decades."
18 homes remain evacuated.
(VISION ONLY.)