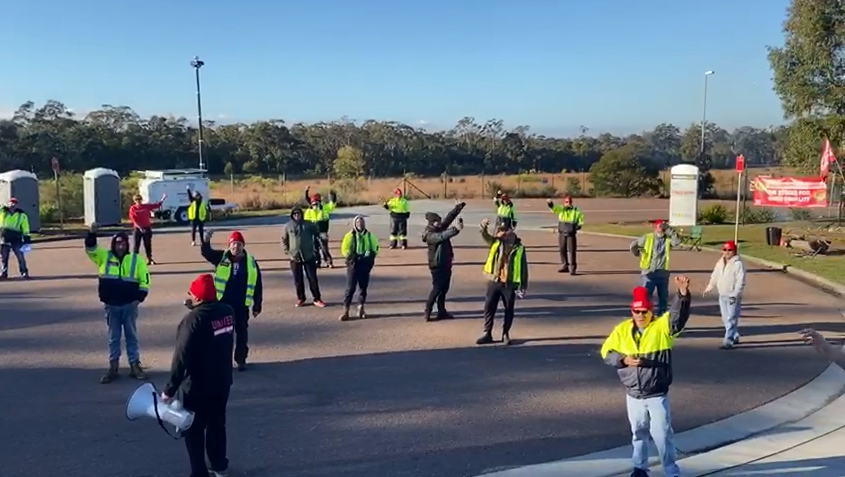 Around 500 employees have been locked out of Woolworths' distribution centre at Warnervale.
Four months of wage increase negotiations hit breaking point today, as the United Workers Union says locals are paid less than staff at Sydney depots.
Woolworths has defended its offer of a 9 per cent pay rise – at the base level, over three years.
It says its move to bar workers from the depot will not disrupt distribution to its stores.
(VISION ONLY.)