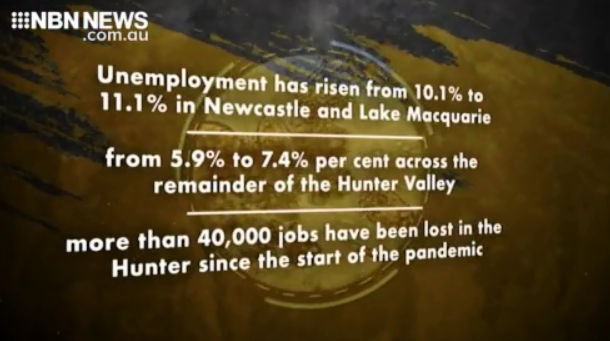 The Hunter's jobs crisis has gone from bad to worse.
According to new figures from the Australian Bureau of Statistics, unemployment jumped from just over 10 per cent to 11.1 per cent in Newcastle and Lake Macquarie during June.
It's sitting at more than seven per cent in the broader Hunter Valley.
More than 40,000 local people have lost their jobs since the pandemic began.