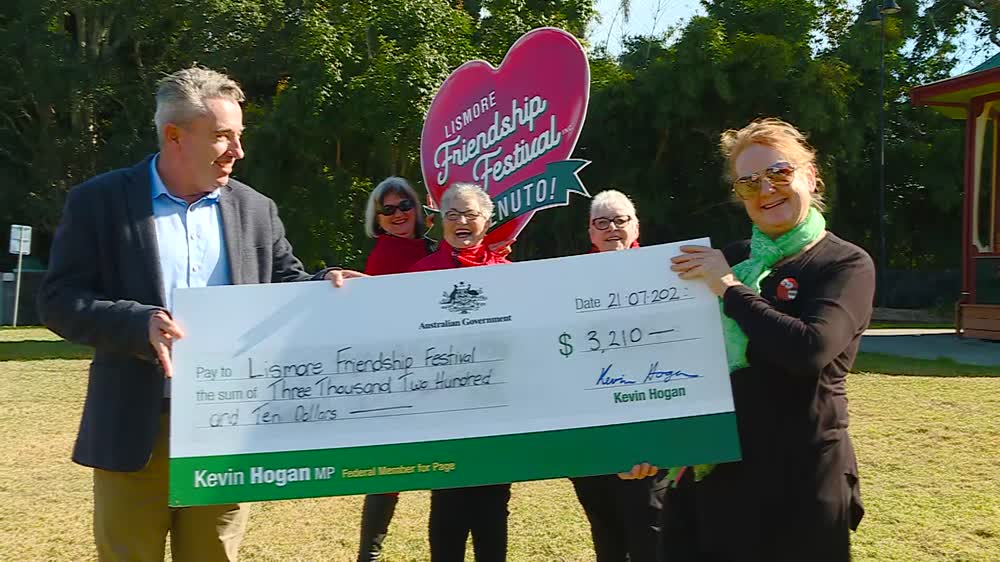 While the Lismore Friendship Festival won't be going ahead this year due to the pandemic, new funding will mean the event next year will be bigger and better than ever.
Page MP Kevin Hogan handed over $3,000 to help the volunteers who run the event.
"This grant is going towards some first aid training for the volunteers, also there's going to be a waste experience at the event next year and also a marquee for the volunteers."
This year was meant to be the fifth Friendship Festival, which usually attracts close to 5,000 people.
It's set to take place in June 2021.
(AUDIO IN PARTS)