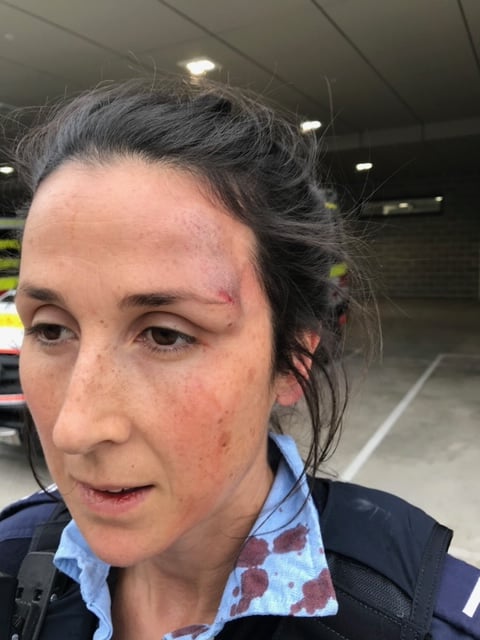 A teenage boy has been charged after allegedly assaulting police and damaging property on the state's Central Coast yesterday.
Just before midday officers from Brisbane Water Police District were called to Sylvan Valley Road, Niagara Park, after reports of a domestic-related incident.
Police say a 17-year-old boy and 50-year-old woman were involved in a verbal argument, when the teenager began to smash the inside of the vehicle they were sitting in, before getting out and damaging the outside.
Police arrived and spoke with the pair, before the youth was arrested and taken to Gosford Hospital.
While being escorted to a waiting police car after being discharged from hospital, the teenager allegedly pushed a female senior constable and assaulted a male constable.
The senior constable fell to the ground and struck her head, causing a laceration.
The constable sustained swelling to his face.
The teenager was taken to Gosford Police Station and charged with destroy of damage property (DV), escape police custody and assault police officer in execution of duty cause actual bodily harm.
He was refused bail to appear before a children's court today.
Minister for Police and Emergency Services, David Elliott, said acts of violence and abuse towards police is unacceptable.
"These daily attacks on police officers right across the state are not only disappointing but extremely concerning, as these are the people who are putting their lives on the line to protect yours," Minister Elliott said.
"We are averaging close to 50 police assaults a week and it's not good enough. This is why I've announced a parliamentary enquiry into these horrific incidents to try to better understand why they continue to occur in unacceptable numbers."