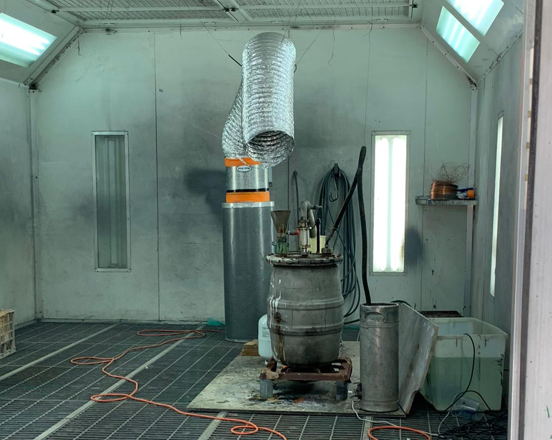 Police have foiled a major drug syndicate on the New South Wales Central Coast, arresting two men and dismantling a clandestine drug lab, with the potential to manufacture millions of dollars worth of ice.
Detectives from the state's Organised Crime Squad raided a business on Ace Crescent, Tuggerah on Saturday afternoon.
Inside, they allegedly found equipment and chemicals used in the commercial manufacture crystal methamphetamine, better known as ice.
Police say the substances seized had the potential to manufacture around $2.4 million worth of the drug.
Two men, a 47-year-old and a 36-year-old, were arrested at the scene and slapped with a number of serious charges including manufacture prohibited drug (large commercial quantity) and supply prohibited drug (large commercial quantity).
Commander of the Organised Crime Squad Detective Superintendent Martin Fileman said the arrests were "significant", especially as gangs look to manufacture drugs locally.
"As the importing of illicit substances has become more challenging for Organised Crime, many groups are turning to manufacturing their own supply to keep up with market demand," said Supt. Fileman.
"While they are adjusting the way they do business, NSW Police and our partner agencies such as the NSWCC, will remain just as dogged in our shutting down their operations".
The men were refused bail and appeared at Newcastle Local Court yesterday (Sunday 12 July 2020) where they were formally bail refused to appear at Wyong Local Court today.